A few semi-salient thoughts every now and then about
reading, writing, books, and all things bookish.
The Morgan Museum and Library at 36th and Madison, NYC. Nearly my favorite place in the world.
Monday, December 24, 2018
Shopping is done, and the decorations have been up long enough to actually need a bit of dusting.
Mary Poppins has returned and then lifted off yet again. Rosemary Clooney has sung about chestnuts roasting on an open fire 572 times on my lovely old Cambridge Soundworks computer speakers. And tomorrow's the big day.
But tonight it's time for a serving or two of Quiche Lorraine, a few blueberries, a bite or two of Haagen Dazs, and several sips of eggnog, which I always thought was two words but which Siri informs me is one.
Finally, I'll have to decide whether or not to read Middlemarch by George Eliot, aka Mary Anne Evans. Middlemarch was recommended by James Mustich in his 1,000 Books to Read Before You Die.
Much to consider as 2019 comes knocking at the door.
...
Sunday, December 16, 2018
To suddenly have the chance to get caught up with four of Michael Silverblatt's interviews is indeed the main ingredients for a perfectly sunny Sunday afternoon.
KCRW…the place to reside.
A close second to a perfectly sunny Sunday afternoon with Michael et al. is the final episode of season 2 with The Marvelous Mrs. Maisel.
...
Wednesday, December 12, 2018
In anticipation of the new Mary Poppins movie, I'm reading the book by P. L. Travers. I don't believe I've ever actually read it.
I also just rewatched the Mary Poppins Disney movie from 1964. Quite an animated marvel.
Also might rewatch the 2013 Saving Mr. Banks with Emma Thompson although with the newest issue of holiday books from TNYTBR, I might be pressed for time.
And 2019 is just around the corner.
...
Tuesday, December 11, 2018
Google is not a knowledge base. It is an advertising base. Google's purpose is to attract advertisers whose goal is to sell stuff.
Where then does one access a knowledge base in order to…you know…access knowledge?
Google is free. Encyclopedias, dictionaries, public libraries…are not.
Footnote. This clarification is thanks to Kai Ryssdal and guest on marketplace.org.
End of Footnote.
Then and now. Different but same.
And below is a not-quite-true story.
Santa took a moment to listen to what was on my Christmas list.
A classic six-on-the-park.
He shook his head, caught himself, and smiled somewhat sadly.
So…although I'm not quite sure what a classic six-on-the-park actually is, I remain optimistic.
Footnote. A classic six-on-the-park is lifted/stolen/repurposed from the recent movie Can You Ever Forgive Me? and seems to actually appear in the world of The Marvelous Mrs. Maisel. End of Footnote.
...
Saturday, December 8, 2018
Gosh. So much to think about. The Perfectionists by Simon Winchester. There are so many perfect details in this book that I feel like I should take a quiz at the end of each

chapter

page to see if I've actually absorbed anything long-lasting or even short-lasting for that matter.
I fear I would not score well.
The gist of the book is this. The industrial revolution began in earnest because a few inventors/creators/visionaries developed the knack for learning how to create perfect machines that created perfect machines that created perfect interchangeable parts for items that included everything from looms to cotton gins to locks, stocks, and barrels.
And of course there was pushback from Luddites led by Ned Ludd who feared that all those machines would take over much-needed jobs. Prescient? Possibly.
Nevertheless, Ned and his followers quickly fell by the wayside as progress marched on and over…everything in sight.
Simon Winchester is a master at researching common but routinely overlooked details and then connecting those details to big-picture ideas. He's done this in his books for decades and is seemingly unstoppable. Good for us. Good for him.
Footnote. I'm going to have to revisit his rather lengthy explanation of the difference between precision and accuracy that he included at the beginning of this book and that I, unfortunately, sort of glossed over. This rereading is necessary since these two words play a pivotal role in understanding all of the examples and explanations in the rest of his book. End of Footnote.
Speaking of perfectionism, precision, and accuracy…how about this iPad!!! Wow.
...
Thursday, December 6, 2018
It's so nice to have a recommended set of best books from 2018 photographed below by Stephen Doyle of the NYTimes.
It's also nice to revisit my own favorite twelve from recent years.
This leaves lots to read.
And finally, I'm wondering if someone should write a novel titled, Twelve Shades of Pink in a Baby-Blue Plymouth.
Footnote. The pink/blue idea was repurposed/lifted/stolen from a couple of scenes from The Marvelous Mrs. Maisel, which is totally great. Alex Borstein still steals every scene. I assume and hope she knows this. End of Footnote.
Photo by Stephen Doyle of the NYTimes.
...
Thursday, November 29, 2018
Can You Ever Forgive Me?
Saw it again yesterday. And I may see it again tomorrow. Or I may just read the book. Yes. I bought the book. From a legitimate bookstore. Barnes and Noble. Yea.
AND I found my membership card. AND I used it. And I got a discount. AND I now get a free cookie when I buy one cookie the next time I'm in B&N which will be soon because I really like

cookies

books. They're such a great establishment. And they've made all the sacrifices required to stay in business against you-know-who.
I'm sitting here waiting on a package to be delivered from you-know-who.
What's up with that? Delays. Strikes. Bad press. Stock market troubles. Hmm.
But back to the movie. I love the whole thing. The acting. The actors. The story. The filming. The strife. The trouble. The almost happy ending. It's all there. If I don't see it again, I'll buy the DVD. Even if I do see it again, I'll buy the DVD. And I'll probably stream it, too.
Nothing succeeds like excess.
What else? Almost finished with The Library Book. In addition to the loss of a great library due to arson, Susan Orlean inadvertently highlights the lack of proper treatment for mental illness, because clearly, mental illness is a character in this saga of a story. Another related thought is that one person (mentally ill or not) can cause unspeakable, unrecoverable, and permanent harm to others. But of course, conversely, one person can achieve lots of goodness, repair, and long-lasting contribution as well (e.g. Jimmy Carter).
Aside from all that, this is a really great book. It's a nonfiction book that reads like a story chock full of tangents, info, and credibly researched side bars and insights. Love it. Even the bright red, textured cover is a perfectly chosen delight.
One more thing. I have an old, old, old MacBook, which I love. It wasn't working correctly so I reinstalled the operating disks, and now I've erased everything on the hard drive, and it's all permanently gone. Why? Why? Why? Because. I didn't realize it would all be erased, and I didn't back anything up. Drats.
Hey there…you-know-who…any time now…would be good.
...
...
Tuesday, November 27, 2018
Lately, every time there's a musical loop playing in my head, it's always one of two things:
1. Phillipa Soo singing from Hamilton.
2. Vince Guaraldi playing from his Greatest Hits.
What does this mean? Not sure that it actually means anything.
Footnote. It's time for a milky coffee. End of Footnote.
...
Monday, November 26,

2019

oops 2018
I'm well into The Library Book by Susan Orlean. There's almost too much focus on the burning of books, but then again, that's what the book is about. Books and the culture they represent are a wartime loss starting with the burning of the library of Alexandria in Egypt to book burnings in Berlin and eventually to the burning of the LA Public Library where Susan's book begins and ends. It's all too much. But I'll soldier on. And one of the interesting things that Susan documents is the extent to which public libraries serve the homeless. In presenting her data, she gives the federal definition of being without a home: a homeless person is a person without a "fixed, regular, and adequate nighttime residence."
A sobering thought that deserves to be considered.
Another book-related media event is the movie Can You Ever Forgive Me? with Melissa McCarthy. It was great. I'm going to go see it again. The books, the street, the economy, the culture, the struggle, the desperation, the talent, the potential…it's all there.
...
Friday, November 23, 2018
...
Thursday, November 22, 2018
The silver spoon of high cuisine.
...
Wednesday, November 21, 2018
For some possibly bad reason, I felt I needed to read The Quiet American by Graham Greene.
But it's too much. And the real reason to make note of this is that I hate to not finish a book. But in this case, I think I'll quietly move on to the next book which reviewers have called mesmerizing.
The Library Book by Susan Orlean.
What better way to transition from troubling to mesmerizing than through a library book…THE Library Book.
Plus, I just finished There There: A novel by Tommy Orange. Tommy is everywhere. Interviewing. Reviewing. Presenting. Talking. Writing. Appearing. And all with truth and sincereity.
His book is a disturbingly accurate rendition of modern day life for Native Americans and is one of those great books that documents reality via fiction.
Between March, There There, and The Quiet American, it's time for a lighter load, which also makes it doubly time for a totally excessive snack and a nod to Jimmy Stewart.
...
...
Tuesday, November 20, 2018
The Darkest Hour with Gary Oldman
Dunkirk
They are a notable combination of movies made independently of each other, but they capture the desperation and incomprehensibility of war and specifically WWII.
And then for some reason, I've recently finished March, Lincoln in the Bardo, and now am into The Quiet American. After these, I will be finished with this genre for a while and am looking forward to less mayhem and more humanity…maybe something from my favorite writer of all time, Simon Winchester.
He was at the Miami Book Fair this weekend and was his usual scholarly, engaging, witty, wise, entertaining, and energetic self. No war in sight. He's our guy. I'll start with The Meaning of Everything and move right on in to his latest, The Perfectionists.
Christmas with Robert Sabuda and Zabar's.
...
Monday, November 19, 2018
The Miami Book Fair was broadcast live all weekend on BookTV. Unforgettable…with the most inspiring and salient presentation being made by John Kerry. It's easy to imagine what the world could be if we had more John Kerrys. His knowledge of policy, diplomacy, geography, history, global connectivity, and the urgency of all those intersections is the best of the best.
And then the NY Times had a special section explaining their collection of millions of photographs that have been collected and stored and are now being digitized. These photographs have documented our nation for the last hundred years or so.
One photo was of Cesar Chavez and Coretta King. They were SO young. And so profoundly brave…not to mention the epitome of focused energy and unwavering commitment.
...
Saturday, November 17, 2018
Outside of a dog, a book is man's best friend.
Inside of a dog, it's too dark to read.
But let's not forget about film.
All the characters are several shades just this side of normal so that buying the freedom of a young Romanian accordion player in Paris seems perfectly plausible to them, especially when the mother of the group is the US Secretary of Transportation played by Debra Winger who, by the way, steals every single scene she's in.
And then let's not forget the main character, John Lakeman, who has been flawlessly created and executed.
Finished both seasons. Not gonna rewatch. It's not that kind of series.
It's art…which sort of seems like it should be rewatchable like a Renoir or a Matisse is rewatchable, but no. Not this series.
It was all about what comes next…and now I know.
...
Friday, November 16, 2018
Wow. It was the best explanation I've heard on the misappropriation of tax dollars used to benefit Amazon's two new headquarters in Queens and Virginia. The speaker was Nancy Maclean, an historian from Duke.
She explained that the 200+ cities that vied for the headquarters were basically used as leverage by Amazon to drive up the concessions made by NYC and Northern Virginia for tax breaks, tax incentives, and cheap warehouses. These tax issues will come at the expense of reduced funding for education, infrastructure, and city health clinics. Plus, housing will sky rocket even more than it is now.
A low blow for transparency and generosity in commerce. Bill Maher thought Tulsa, Oklahoma would have made a splendid second headquarters:
smart people, strong work ethic, major universities, excellent health-care facilities...on and on.
...
Monday, November 12, 2018
Today it's back to March by Geraldine Brooks. I'm three-quarters finished and am enthralled with the genre of historical fiction. This particular book posits what life was like for the father of Meg, Jo, Beth, and Amy from Little Women during the time of the Civil War.
Geraldine includes all the savagery, brutality, violence, and desperation of all involved in this war and also includes the heroism of the brave, the pacifists, the enslaved, and the dying. The hardest part of this book is thinking of the typical Civil War soldier of 16 or 18 years of age fighting and dying without ever actually becoming fully aware.
Reading March coupled with the incomparable Lincoln in the Bardo by George Saunders is a profoundly sobering literary experience.
November 12, 2018…Veteran's Day.
...
Sunday, November 11, 2018
Wow. BookTV. James McBride and John Grisham.
What a GREAT interview. Two guys. Two writers. Talkin' it out. A totally great interview.
And then there was the incomparable Joseph Ellis. His new book is about America, and he was interviewed about what's gonna have to happen if this country, this democracy, and this planet are to survive. He was compelling.
When asked why he seemed optimistic, he quoted Tocqueville who said, "I am full of apprehension and hope."
And at the end, when Professor Ellis was asked why he personally seemed optimistic, he said, "Because I think you want to hear it." Oh dear.
Finally. Michael Lewis points out in his new book that there are three federal agencies in peril:
Coffee? Yes, please.
Saturday, November 10, 2018
The September 16, 2018 issue of The NY Times has a totally splendid collection of new movies, art, shows, plays, and music. The reporters did a great job of highlighting everything that art is offering.
Page after page of good stuff.
I'm just now finishing reading it all. It was a massive amount of happenings, and that of course is a good thing for humanity.
Included in all this info was a really good interview with Cher. She was so upbeat about her past but mostly enthused and focused on her future. She has 3.5 million twitter followers. That's a bunch. She said her two favorite albums are Believe and also Closer to the Truth. And guess what? They're both on Amazon Prime.
Also, included in all this was a full page ad for Barbara Streisand's new album.
What else? Michael Lewis recently reviewed The Library Book by Susan Orlean. This book is everywhere getting rave reviews. I know it's good. I'm gonna get it as well as the new Streisand album.
| | |
| --- | --- |
| ... | ... |
Wednesday, October 31, 2018
Sometimes he's Vladimir. Sometimes she's Francine.
Today? And for the foreseeable future?
She's happy to be Little Debbie.
...
It's both luck and effort but mostly luck that I can listen to an interview with Susan Orlean and Michael Silverblatt and then read Susan's By the Book interview in the same week. But whether it's luck or effort, it's all a very profound gift.
Susan wrote The Orchid Thief that Meryl Streep and Chris Cooper transformed into a film titled Adaptation in 2002. And now Susan's written The Library Book published by Simon and Schuster.
Footnote. Carly Simon's father, Richard Simon founded Simon and Schuster with Max Schuster in 1924. End of footnote.
Also in the By the Book interview, Susan mentioned that Pat Barker's Regeneration trilogy about the first world war changed her life. She also mentioned Kate Atkinson as one of those who can-do-no-wrong writers.
Michael Lewis has published one of his best books ever titled The Fifth Risk.
Deborah Eisenberg has published a new set of stories titled Your Duck is My Duck.
Shane Bauer has published a book after publishing a shorter version in Mother Jones. His book is American Prison.
All these and more were in The Times and on BookTV recently. Lucky to have caught them all.
And speaking of luck, an essayist named Kevin Mims postulates that it's very okay to own books you haven't read…yet…or ever. There will always be too many books. A totally good problem to have…as they say.
...
Wednesday, October 24, 2018
My favorite character in My Year of Rest and Relaxation by Ottessa Moshfegh was the psychiatrist who had to be totally fun to write. But wow. The drugs, the lethargy, the sleep, the isolation, the despair. The book REQUIRED an odd and possibly incompetent psychiatrist to lighten the load.
Also today I started thinking about Steven Pinker's bookshelves as shown in 2008 on BookTV and on an episode of HGTV way, way back when. But more important than his bookshelves are his work ethic and his intellectual curiosity. I like what he has to say and how he says it.
Which brings me to his 2014 By the Book interview in the NYTBR wherein he said if given the opportunity to have dinner with five people he would choose Thomas Hobbes, David Hume, Mary Shelley, Charles Darwin, and William James.
Me? I would have five dinners with just me and Roz Chast.
Five dinners. I wonder what we'd eat. I think one dinner of my homemade spaghetti and meatballs for sure and then possibly the other four dinners at Ruth's Chris Steak House. Too perfect. Or better yet now that I think of it, Nick's Pizza at 1814 2nd, NYC would be the ultimate.
Finally, I watched three cartoonists at The New Yorker on BookTV this past Sunday as they presented their work at the Readers and Writers Festival in Milford, PA last month. One cartoonist was Bob Eckstein. He mentioned that he had published a set of 100 postcards depicting watercolors of 50 different bookstores. Amazon. Boom. Delivered. Lovely. I ordered two whole sets. One set to share. One to keep.
Footnote. The irony of purchasing postcards with pictures of independent bookstores from Amazon, a company which has essentially put all bookstores at risk of bankruptcy, is sadly noted. End of footnote.
...
...
At times, good news comes from odd places, which leads to The Good Place.
Quoting Chidi from The Good Place as he explains philosophical choices starting with Aristotle's virtues:
"Over the last 2,500 years, Western philosophers have formed three main theories about how to live an ethical life," he explains.
"There's Virtue Ethics, the theory that there are certain virtues of mind and character like courage and generosity, and you should follow those virtues.
There's Consequentialism, which focuses on the consequences of your actions, and how much utility (good) versus pain (bad) it causes.
And there's Deontology, which argues there are strict rules and duties everyone should adhere to in a functional society."
It's so nice to have life's questions and answers revealed on a thirty-minute TV show. This saves one from having to actually read Plato, Socrates, Aristotle, Kant, Kierkegaard, Hegel, Hume, Russell, Descartes, Locke, Nietzsche, and even Foucault while not forgetting Sontag and Chomsky.
And even better than The Good Place and Wikipedia is The Encyclopedia Britannica, which sadly is no longer published but which is still available
https://www.britannica.com/topic/Western-philosophy
...
Today is a good day for a new trend.
Sunday afternoon at the movies featuring musicals from the 60s.
Starting with Robert Preston and Shirley Jones.
...
Saturday, October 20, 2018
For whatever reason, today I started thinking about Dick Estell.
I listened to him read books on NPR way back during a time when simplicity reigned supreme.
He didn't do funny voices.
He didn't strike dramatic poses.
He didn't add his own interpretations of the text.
He just read aloud. On the radio. Thirty minutes a day. Quite a thing.
What else? Fred Newman, Rich Dworsky, and Tim Russell are no longer on livefromhere.org.
Evidently they were fired. That's a shame and not good for the show. Even incredible mandolin talent can't transcend team loyalty. Very sad and very unlike the value system of NPR although Bob Edwards would disagree now that I think about it.
And below is Dick Estell reading from Lincoln by David Herbert Donald.
Wednesday, October 17, 2018
Today on marketplace, Julie Wainright and Kai Rysdaal explored the buying and selling and buying of high-end luxury goods on realreal.com.
I went. I explored. I earned a $25 credit.
What was I looking for? A giraffe. Yes. I have the ideal spot.
And I was hoping that the perfect 74" Pier 1 giraffe that sold for $129.95 retail would be considered high-end enough that it might be available on realreal.com for considerably less than the original price that a high-end shopper had once paid for it but for whom the joy of the purchase was no longer felt.
No Pier 1 giraffe on realreal.com. Too low-brow I suppose. Still. It suits me.
And yes. I could pay full price for the thing. But. Who does that anymore?
Or to get totally a good deal, I could continue to look down and find coins on the ground like today when I looked down and found two dimes. And because I've been doing this…looking down for coins…for a couple of years now, I'm up to eight dollars and fifty-seven cents. And yes. That's counting the two dimes from today.
Won't be long till the giraffe is mine.
...
...
My old friend Francine dropped by to ask if it was true that David Graeber said "capitalism is paying people for less than they produce."
Yes, sadly Francine. That's what David said. I heard him say it. BookTV.
And even more sadly? I should have paid way more attention to my college economics professor. What was I thinking?
...
Catching up on must-reads, should-reads, and want-to-reads can be exhausting if not for…
It's just lovely to have time to connect with what's going on. And after just a bit of quiche and raisin nut toast with marmalade AND butter, four things captured my heart. Too corny? That may well be, and yet tis true.
1. Patti LuPone is in London in a new rendition of Company with an updated message and with the blessing of Stephen Sondheim.
2. Yo Yo Ma is making the world a better place one note at a time.
3. Joan Jett has never looked back.
4. Anthony Hopkins is King Lear and advises actors to "get on with it."
And to all the Cordelias…nothing comes from nothing.
5. Jean-Michel Basquiat's work is being shown, and Maya Angelou made his work accessible.
6. Deborah Eisenberg is featured with only a little bit of Wallace Shawn in the background even though he's lovely and they are together even lovelier.
7. There was a review of Book Six that compared Knausgaard's work to the TV show Suits. Since I've finished all six books and will appreciate them pretty much forever, I won't be reading this review that compares literature to TV.
Good ness.
Also, throughout all six books, there was an awful lot of the eating of muesli, which I don't even know about but which sounds dreadful…in any language.
8. I found a really cute photo of Sondheim wearing his Sunday in the Park with George t-shirt.
Okay.
That's more than four things.
That's what coffee does. It heightens numbers and makes all things better. And I'm hoping that includes Colette with Keira Knightley. I'm bettin' so. I'm hopin' so.
...
...
...
...
...
Thursday, October 11, 2018
What is actually unthinkable is a life without books.
My new book. It came. Finally. At last.
...
Wednesday, October 10, 2018
Karl Ove Knausgaard. Although he's credentialed in neither history nor psychiatry, he makes a fearless analysis of the societal and economic conditions in Europe that led to WWII.
And although leaving historical analysis to people like Doris Kearns Goodwin and Jill Lepore is normally the best route to take, a well-read essayist and fiction writer like Karl Ove provides a much-needed perspective.
Book Six is not what I expected. It has a much broader goal. It is sobering, disconcerting, truthful, instructive, and not the time to look away.
I do think the book Stones from the River by Ursula Hegi would be instructive for Karl Ove. At least it was for me, and it appears as though he has not had the good fortune to read it (not that he is under-read by any means, but still, it would be a good fit for him).
Good books and good writers all around. And someday, when the world makes sense, we can all travel more freely.
And finally. Dow. Down? 800 points? Really? Actually 831. Best not to look.
...
BookTV…Live…Three Hours…Geraldine Brooks.
Seems like raising alpacas might be a worthwhile pursuit along with living on Martha's Vineyard or using the Widener Library at Harvard via three different routes.
And now going back in time one week to September 30, I'm reading a book review written by Geraldine as she gives a thumbs down to Pat Barker's new book The Silence of the Girls.
I
have a very mixed reaction to this. On the one hand, books should receive a review by a knowledgeable reviewer.
On the other hand, giving a thumbs down to a book written in earnest by a talented writer seems unduly harsh. The reality is that an established writer has spent a year writing a book, an editor has edited the book, a proofreader has proofed the book, and a publisher has published the book.
One bad reviewer can negate all that effort exponentially.
Seems quite unfair. Especially when the book tells the story of a Greek tragedy.
And the flip slide of this particular tragedy is that 42 out of 49 people on Amazon gave the book either a four-star or a five-star rating.
Who to trust. Whom to trust. That's the question.
And finally, speaking of Greece.
The BBC/PBS broadcast of The Durrells in Corfu is GREAT. It's much better this third season. And the little boy, Milo Parker, also played the part of Roger Munro with Ian McKellen and Laura Linney in Mr. Holmes.
There will even be a fourth season.
...
Wednesday, October 3, 2018
Just today I was thinking how handy it would be to own my own copy of the OED for my study. And even though it's online and partly free and mostly available in libraries here and there, having my own copy just feels right somehow.
But alas, the print is so small, the tome is so large, and besides, where would I even put such a book. So instead, I'll buy a copy of Simon Winchester's The Meaning of Everything: The Story of the Oxford English Dictionary. It arrives Wednesday.
There sure are a lot of Leonards.
Maybe it's a sophisticated ruse, but you listen to Kai Ryssdal interviewing Jamie

Diamond

Dimon on marketplace.org, and you have to breathe a sigh of relief. At least I do. Plus, you gotta like a guy who can casually include in the conversation the phrase "sine qua non" and have it make sense.
So now that we understand the banking system and its relationship to promoting and sustaining a modern global society, that leaves us with the opportunity to devote our attention to the following:
a tolerable/decent/pleasant/productive work environment
public education funded at the same level as an elite private education
public
libraries open 10-10/365
mass transit free and clean for every village, co-op, town, and city in the USA
two-year national service required for all 18-year-olds
educational savings accounts for all newborns
automatic registration to vote upon issuance of all drivers licenses
zero carbon emissions for all industries, corporations, and households
plenty of parks and old-growth forests
...
Leaders should be well read, intellectually curious, and deep-thinking people. Neil de Grasse Tyson was on Bill Maher this past week. He is such a person.
Sam Tanenhaus was reviewing Russian writers recently in an essay in the NYTBR (September 16, 2018) and included an explanatory sentence about the concept of postmodern writing techniques: wordplay, stories constructed like puzzles, layers of allusion, tricks of misdirection. Good information to have at hand. Thanks, Sam.
And thanks also for the thoughts on Ayn Rand, Boris Pasternak, and Vladimir Nabokov.
You're all caught up, there's a log crackling on the fire, and k. d. lang is happily singing in the background from Recollection. This all makes it a good day, and that's not even counting the standing ovation Associate Justice Sotomayor received last month at the LOC National Book Festival.
And so it begins. A brand new month.
...
Sunday, September 30, 2018
Obviously, there's a huge difference between Benjamin Britten and Bertolt Brecht and yet every time I hear the music in the film Moonrise Kingdom, I think of the name Bertolt Brecht rather than Benjamin Britten. Very odd. So…
Benjamin Britten…Composer…England…1913-1976 (age 63)
| | | | | | | | | | | |
| --- | --- | --- | --- | --- | --- | --- | --- | --- | --- | --- |
| | | | x | x | x | x | x | x | x | x |
| 1880 | 1890 | 1900 | 1910 | 1920 | 1930 | 1940 | 1950 | 1960 | 1970 | 1980 |
| | x | x | x | x | x | x | x | | | |
Bertolt
Brecht…Playwright…Germany…1898-1956 (age 58)
I'm writing it down here so that once and for all, I'll remember the details.
And speaking of things to remember…Alex Borstein. She steals EVERY scene in Mrs. Maisel. She is so good that I'm rewatching Season One in anticipation of starting Season Two.
Finally, Book Six is going strong. So far, Karl Ove has given many baths, made many trips to the nursery, and talked to his wife many times on the phone. But mostly in the first quarter of the book, he's laying the groundwork for the legal arguments for using his life as the basis for his own autobiography…as if he could use any one else's life for his own self-written story. Sorry, Uncle Gunnar.
Aaay!!
Friday, September 21, 2018
I don't know how you say it in Norwegian, but Shazam!
With Amazon speed, accuracy, and efficiency, my new book arrived.
All one thousand, one hundred and fifty-two pages.
My Struggle, Book 6 by Karl Ove Knausgaard.
Busy hours ahead. Normal service will resume later…
much later…possibly into 2019.
...
Thursday, September 20, 2018
Books. The NYTBR featured a few new books for children on the subject of immigration and naturalization. Reading about those books actually reminded me of one of my favorite books of all time.
It's The Arrival by Shaun Tan. I first came across this book in the NYPL on 52nd when they were having a showing of original art from picture books for children. It was wonderful, and why I didn't take a photo of it or any of the artwork is beyond comprehension. Never the less, I have three copies of the book and revisit it every now and then as a reminder of what symbols, stories, and artistic talent can do for the spirit.
Speaking of lost luggage and increased baggage rates as reported on marketplace.org…
I'm still missing my really nice Travelpro suitcase. When lost? November, 2015.
Sadly. I'm still holding on to the unlikely dream that someone somewhere will find my luggage and return it to me.
United? EWR? Anyone? Anyone?
Arriving tomorrow via Amazon and the USPS is my copy of Book Six of
My Struggle by Karl Ove Knausgaard. I think the NYT gave it a warm reception. Never the less, I bought it, and it arrives tomorrow. Closure. Always good.
...
Dreaming and hoping...
Tuesday, September 18, 2018
Barnes and Noble Bookstore simply refuses to go away.
Remember when Waldenbooks and Borders were everywhere and were lovely places to shop? Gone.
Now of course we have Powell's and Strand Books…but those are on the coasts.
Politics and Prose in D.C.
City Lights in San Francisco
Those are each fabulous, and that's all well and good. But wow. There's nothing like strolling into a neighborhood bookstore where even the remainders table holds treasures, which leads us back to the hopefully indomitable Barnes and Noble.
While there, this weekend, I bought Cats, which is a DVD that is hard to come by and which I couldn't find to stream. The CD (especially with good headphones) sounds better than the sound emanating from the average TV speakers, but there's nothing like watching and seeing Elaine Paige and Ken Page as Grizabella and Old Deuteronomy, respectively, at least once a year.
Hmmm. Buying a DVD at a bookstore? Problematic. Right? Right.
Going from a bookstore to the world of acting leads to Glenn Close.
My first Broadway show was The Benefactors with
My most recent movie, this past weekend, was The Wife
with
Glenn Close…the actor's actor.
The Wife could be the focal point for a semester long study of the women's movement in America. The movie took a simple premise and at first glance seemed to oversimplify it, but then things got going, and soon it became obvious that nothing is ever as simple as it seems. And that's the truth…pure and simple.
Before the movie began, the upcoming previews were shown including a new movie about Oscar Wilde who said, "The truth is rarely pure and never simple." Rupert Everett and Colin Firth are in this new movie about Oscar, and it's going to be perfect. Purely and simply perfect.
Plus, there's a new movie about Maria Callas.
Looks like a busy week/month/year ahead with new stuff, old stuff, and everything in between.
Plus there's the holidays. Right? Right.
...
My cousin bought the ticket...perhaps the nicest gift I've ever received including a tuna fish sandwich in Paris.
Broadway and 82nd, NYC
Saturday, September 15, 2018
The Goldfinch. Winner of the Pulitzer Prize.
...
Wednesday, September 12, 2018
AN EVENTFUAL DAY MEANDERING HERE, THERE, AND YON: …
Faster…Bigger…Better…And so much more!!!! Made with 100% renewable energy. Yes. I watched the live-streaming two-hour Apple event. I was hoping for the announcement of the iPhone SE2. Not gonna happen I fear.
Apple seems a little bit lost. They're producing a phone with games, an LCD screen for watching movies, a camera that will surprise us with bokeh, and a wrist watch with ECG capabilities that will "worry the well" when what I really want and need is a phone that fits easily into my pocket, will read me the Dow Jones when asked, and will wake me when needed.
Ah. The good old days when elegant simplicity reigned supreme.
Started rereading The Goldfinch
by Donna Tartt. So good I can hardly stand it.
Good grief…Tom Wolfe died in May. Fortunately, Michael Silverblatt interviewed Tom on February 4, 1999 asking all the right stuff for all the right reasons.
Tom referred to Epictetus, a Greek Stoic philosopher born a slave.
Michael referred to Zola, Trollope, and Balzac.
Nancy's Petit Quiche…too good to be true.
Ocean Spray Cranberry Mango Diet…too good to be true, too.
Red Bull…quite good…too expensive. ☹
Three miles on the treadmill. Heartrate 96. Have no idea if that's good or bad.
Saw them live on Broadway:
And now? Bette Midler from 1993 finally on Amazon Prime with the very young Christine Ebersole who was brilliant in Grey Gardens and the even younger Elizabeth Moss who was brilliant in Mad Men, Top of the Lake, and The Square. And of course, Andrea Martin and Tony Shalhoub…such pros. I've never seen them on stage…except on a PBS broadcast of Act One, which was at Lincoln Center and for which I couldn't get a ticket. Back to Gypsy with Bette. I don't remember ever seeing this movie when it first appeared…but it's lovely. Jule Styne and Stephen Sondheim. Quite the pair.
Learned about oyster farming from Marketplace.org.
Coming soon…The Children Act with Emma Thompson based on the exceptionally good book by Ian McEwan and also Emma's new movie King Lear, which I hope for my benefit has yellow subtitles (infinitely easier to read than white). And Bel Canto with Julianne Moore with Renee Fleming doing the singing. Sadly, I started that book some time back and didn't finish it. I wonder why.
I'm getting caught up on three weeks of the NYTBR and finding new gems that I didn't even know existed, and then suddenly I'm remembering that it's been about four years since I watched my DVD of Sunday in the Park with George starring Mandy and Bernadette.
order...design...tension...composition...balance...light...harmony
There's nothing like Broad Way.
Saturday, September 8, 2018
Finished Warlight by Michael Ondaatje. It was so good that you feel like you want to float around in cream. IF that's a thing. Which fortunately it isn't.
It's a WWII story about those who were part of the overt and covert resistance in England and France and beyond. The families, the sacrifices, the secrets, the lives, the deaths…it's all there.
I did read Michael's The English Patient several years back but didn't see the movie. It's somehow easier to read difficult scenes in a book than to watch those scenes on a screen. The brain somehow has the ability to protect itself against too much visual harm.
So, if they make a movie of Warlight, I won't be watching it. Instead, I'll reread the book. Although knowing the book's secrets and how they end means the book won't be as all enveloping as it was the first time. But then again, when Michael uses phrases like "And by the time I came to an unawareness of courtesy, the man had moved on," there is ample reason to reread…just for those gems.
And of course it's thanks to Michael Silverblatt's interview with Michael Ondaatje that I found Warlight. Secret gifts to secret admirers.
Finally, here's a photo I'll call Cloudlight.
...
...
Wednesday, September 5, 2018
Quite honestly, once you find a book as good as Norton Juster's and Chris Raschka's The Hello, Goodbye Window, there's really no need for any more books.
...
Tuesday, September 4, 2018
iOS 12 is launching soon.
I've checked out the Apple website, and the one thing I need, I don't find.
What is that one thing that I need?
I need Hey Siri to respond immediately and instantly and always and consistently when I say, "Hey, Siri." Cause right now that's not happenin'.
There are periods of waiting.
There are misunderstandings.
T
here are instances when pushing the home button is required.
Finally, occasionally, there are loud, loud, loud voice commands.
Apple is giving certain folks opportunities to be beta testers. Maybe I should see about getting in on that gig so that my concerns can be promoted to front and center.
Also. Here's another thing I need. I need my ipad, computer, laptop, iphone, and ipod to be instant, immediate, and instantaneous. Cause right now? It's hit and miss. Right now? I could at times take a micronap between the return, send, and click buttons and my desired results. So. That's it. That's what I need.
An uncompromising and highly intuitive Hey Siri
Instant results on all my devices
Apple? Apple? Are you there, Apple?
But W A I T. Maybe it's not Apple. Maybe it's AT&T. Maybe I'll have to pay extra for speed. Hmmm. Is that legal? Making me pay extra for speed? I'll have to check into that.
BTW, caught the AFI tribute to George Clooney last night. Quite lovely. It's easy to be a fan of people and things when attention to detail is scrupulously, loyally, unerringly, and consistently followed. Go George. Make more movies. Make more movies. Make more movies.
Good Night, And Good Luck
The Men Who Stare at Goats
O'Brother, Where Art Thou
Another BTW. Even though I complain about Siri and instant results, I LOVE, LOVE, LOVE Apple.
And now? Back to Warlight with Nathaniel, Rachel, The Moth, The Darter, the parents, Agnes Street, and all the rest by Michael Ondaatje.
And for this book, oddly enough, it's a dilemma of saudade to find a story of war so inviting.
https://www.npr.org/sections/altlatino/2014/02/28/282552613/saudade-an-untranslatable-undeniably-potent-word
...
Sunday, September 2, 2018
Yesterday was the LOC National Book Festival in D.C.
Jon Meacham's keynote was brilliant and hopeful and informative and seemingly effortless although to quote from both Aristotle as well as from George Herbert Walker Bush obviously takes much preparation.
His new book? The Soul of America.
Francis Fukuyama-referenced as astute political writer
Jill Lepore-referenced as best historian
Lawrence Wright-presenter on Texas
And then today was Jacqueline Woodson live for three hours on BookTV. AND I own a signed copy. Go, me.
And now? Time for a late brunch of quiche, blackberries, toast, jam, and tea or perhaps an early supper of butterbeans and biscuits.
But first before I forget, it's time to visit the movies.
The Wife with Glenn Close and Jonathan Pryce
Operation Finale with Ben Kingsley
The Bookshop with Emily Mortimer and Bill Nighy
| | |
| --- | --- |
| ... | ... |
It's probably time for a lot less reading and a lot more doing.
I caught the chilling lecture by Roy Scranton on BookTV as he talked about his new book, We're Doomed, Now What?
He was spot-on correct in his listing of world and planetary problems we face. Politics and Prose Bookstore in D.C. was packed with concerned people who were ready to rise up and fix things.
Perhaps we're not doomed after all. But clearly, Professor Scranton is brave for collecting his thoughts and essays and then making them all visible. Quite a manifesto. And who doesn't require a good manifesto every now and then.
...
Listening to Alan Bennett read from his book, The Uncommon Reader, is a joy. And since I've listened to the whole thing twice, I should probably break down and buy the audio rather than just checking it out from the library. Since I'm sure I'll be inspired to listen to it again in the not too distant future, I'll have to look into that. What else?
I watched Richard Prum give a lecture on BookTV today when he was at Town Hall in Seattle in June. His new book is The Evolution of Beauty. It wasn't just his slides, his humor, his facts, his first-hand knowledge, his respect for the scientific process, it was his appreciation of Darwin.
From his lecture, as far as I can tell, Richard's idea is that all beings in the animal kingdom, in addition to evolving from common ancestors, have evolved to appreciate beauty for beauty's sake and not for the mere sake of the survival of the fittest or the perpetuation of the species.
Specifically, his thesis is that all beings in the animal kingdom appreciate beauty for beauty's sake and have evolved accordingly. Hope I got that right. I'd hate to have misunderstood.
In short, it was a lovely example of the processes of curiosity, inquiry, observation, recording, interpreting, and sharing. Voila.
And speaking of beauty, here's quite a lovely word…amanuensis, explained by The Queen to her young friend, Norman in Alan's The Uncommon Reader.
...
Saturday, August 25, 2018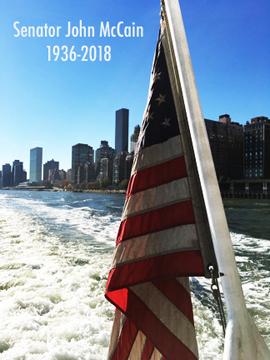 ...
What does it mean to be good?
That's the takeaway from the movie Iris about Iris Murdoch.
A good question, and she seems to have provided answers throughout her many novels, essays, and lectures.
A thought-provoking film starring
And then let's not forget Edith. Non, je ne regrette rien.
Edith...Julia...Howard...Eduardo...Bill...
Thursday, August 16, 2018
...
Wednesday, August 15, 2018
There are periods of disequilibrium when it's difficult to find books to read that are as engaging and worthwhile as The Book Thief or Lincoln in the Bardo.
But then, something always comes along just in the nick of time via Michael Silverblatt or BookTV or The NY Times Book Review, and stasis is restored.
But that hasn't happened yet this week. So, I'm stuck in the middle of a murder mystery wherein the police and various detectives are running around gathering clues to find out whodunit. I don't really feel compelled to find out who the culprit is, but should I just leave the plot hanging? That doesn't feel quite right.
But then again, according to the French writer, Daniel Pennac, readers have the right to not finish a book. There you go. Saved.
Further? I feel that I AM French. I just MUST be.
...
I just finished reading This Was NOT the Plan. The book is about a successful, wealthy, corporate lawyer living in Manhattan and vacationing in the Hamptons. The main character, Charlie, was a lawyer/widower who had trouble finding time to spend with his way-above average five-year-old son and who became tongue-tied on several occasions and then lost his job. His successes came too easily. His problems were too quickly solved.
My next book may be something more serious by someone like…hmmm. Can't quite decide. Maybe the complete works by and about Pliny the Elder?
Just waiting for the totally reliable FedEx guy to deliver my latest Amazon order. Nothing too exciting. Office supplies. Vitamins. And a few packs of Starbucks Doubleshot Espresso Light. I have Amazon Prime, Prime Pantry, Amazon Music, Amazon Video, and Amazon Amazon. Soon, I will simply arrange to have my entire paycheck forwarded directly to Jeff. : – )
Finally, I was just now thinking that Kai Ryssdal is the new Walter Cronkite.
It's a good day for books, media, and coffee.
CBS Photo Archive via The New York Times.
Katie Falkenberg for the LA Times.
1. According to Kai Ryssdal's report from Friday's Marketplace.org:
The federal government's new trade policy is one of complete international free trade and is therefore geared toward removing all barriers, subsidies, and tariffs. I appreciate receiving this information, and because I've typed it here for future access, I now know that tariff has only one r. At any rate, let's keep an eye on this policy. Shall we?
2. I watched In-Depth today on BookTV where Cory Doctorow (no relation to E. L.) talked about his books for three hours on live TV.
It was memorizing. I vacillated between
rushing out to sign people up to vote
to going to MIT's library site for access to JSTOR
He was that good. Instead, I cleaned off my desk and ate some oatmeal.
Why is this guy so talented? I. Do. Not. Know.
But, wow, I'm glad he is. He's doing good works on many levels.
As an aside, I just went to the MIT library site and tried to access JSTOR. No go. I must have misunderstood him. I THOUGHT he said JSTOR was openly available to the public at the MIT library site. I suppose he meant that to access JSTOR online at MIT, you have to be student, faculty, or staff.
N e v e r t h e l e s s, the guy is brilliant to the nth and no relation to E.L.
Doctorow...a name you can trust.
Delphi Method for research and communication consensus.
I can NEVER remember this, so here tis.
It's suddenly time to rummage through boxes and files of keepsakes looking for a ticket stub from 1990 when the incomparable Charles S. Dutton performed at the Walter Kerr Theatre in The Piano Lesson by the inimitable playwright August Wilson.
You go to the file cabinet, locate a whole bunch of irreplaceable stuff in a file labeled Keepers, find the 28-year-old ticket stub, take a photo of it with the 28-year-old Playbill as well as the book from the library, replace the ticket stub in the exact same folder until it's needed again, and then post the picture.
All in an effort to avoid going to the gym or maybe because it's a little bit time for some nice nostalgia.
But actually, when Charles as Boy Willie sat in a chair and stamped his feet on the stage as he sang and mourned for the god of small things and the saints of lost causes, the entire theatre shook. I was…and still am speechless.
PS A VERY pedestrian and somewhat distasteful bit of breaking news...my internet connection was down for three hours today. And that is one day after I received a notice from AT&T that my bill was going up $10 per month. The irony of this should not be overlooked. AT&T? Yoo hoo.
...
Wednesday, August 1, 2018
Finished reading Us Against You…a book by Fredrik Backman.
I was thinking of writing a review of the book following John Updike's suggestions for how to write a book review. But I don't really want to do that because it will merely reduce the novel's powerful statement into an academic treatise. And that's rarely a good thing to do.
But mostly, I know I couldn't really write a review as good as what the book deserves.
Us Against You is about violence. The story takes place in the towns of Beartown and Hed and is told through the lives of people who engage in team sports, viciousness, tribalism, irrational hatred, illogical values, and counterproductive goals. The characters are subject to the ways in which society tolerates and enables violence throughout all aspects of life. The book is not for the faint of heart nor for those in a hurry to find out what happens.
In the end? What does happen?
There are winners and losers made so as a result of self-inflicted choices, bad timing, and bad luck, but mostly as a result of the flaws and goodness that make up the DNA of our species, which can, on many occasions, be a fragile and fearful lot.
Fortunately, Fredrik Backman is fearless.
...
Michael Silverblatt interviewed David Sedaris this past week.
During the interview, they talked about David's life, his new book, and the writers they always enjoy from The New Yorker:
It was Michael's regular special and endearing interview.
Also today, I watched and then rewatched parts of BookTV's broadcast of Ken Auletta talking to Rishad Tobaccowala about Ken's new book, Frenemies: The Epic Disruption of the Ad Business (and Everything Else).
During all that? I downloaded and installed 11.4.1 to my phone. It's SO nice to be current as well as to know that my iphone Battery Health (Beta) is functioning at 96% Maximum Capacity, and although I don't actually know what that means, it sounds very good. And good is good, or at least it's good enough.
Maybe a little Maury and a 45-minute slow-cooked dinner of scrambled eggs and toast with a bit of butter and marmalade on the side.
...
There you are at the public library browsing through the stacks to see what's new.
You find something old and then find something not so old.
You check them both out and take them home.
You renew them online again.
Then the final due date approaches exponentially, if in fact time can approach exponentially, which it probably can't.
Eventually, it becomes the perfect time to read them.
There you have it...a typical meandering thought as the month of August is about to begin.
...
Today, I caught Jonathan Salk on BookTV talking about his new book, A New Reality: Human Evolution for a Sustainable Future.
His talk was very scientific and dense with data.
The book is a definite, if not definitive, plan with wisdom and insight for how the planet and humans can coexist.
Also, I'm reading and listening to several books by Backman, George, Izzard, and Cumming.
(Footnote: That's Fredrik, Elizabeth, Eddie, and Alan. End of footnote.)
And finally to paraphrase Stephen Fry who might have said if he'd thought of it, "Never trust someone who doesn't like lemon meringue pie."
...
Several years back, I became convinced I needed a Rhodia book of high-quality writing paper.
Still have it without a jot, note, scribble, or doodle contained within.
On a final and more substantive note, I caught on BookTV William Hensley, former lieutenant governor of Alaska, talking about his new book, Fifty Miles from Tomorrow: A Memoir of Alaska and the Real People.
His talk was brilliant, accessible, witty, wise, and historically accurate. And who doesn't need a book by that kind of writer.
...
For some reason today, I thought of a demographer who spoke at a conference I attended a long while back. I couldn't recall his name, but his numbers and wisdom were impressive. A few clicks on google, and there he was.
Harold L. (Bud) Hodgkinson
It was so nice this past Sunday to listen to Sarah Weinman on BookTV talk about her new book. Her career as an editor, writer, critic, and promoter of all things bookish is second to none.
Jaron Lanier is a computer-systems creator, philosopher, musician, social analyst, business man, and renaissance thinker…from what I can tell from his BookTV talk.
His expertise is about the manipulation of human behavior by Google and Facebook. He recommends disconnecting. "Free yourself to free us all."
He also recommends that social media can help with
weapons of mass destruction
All technology uses

algorhythms

algorithms

, which Jaron seems to totally understand and which I cannot evidently even spell.
He postulates that maybe we can all be dragged into a Google computer server so that we can each live forever.
His message to hackers. Don't hack…be decent.
His knowledge and ways of sharing are comforting. I'm glad he's found a place and way to use his wisdom, talent, musicianship, kindness, altruism, rebellion, and clarity to his benefit and to ours. His previous book is Who Owns the Future. He thinks it still holds up. I'm bettin' it does.
Technology is beautiful and increases our ability to be beautiful.
Science and technology and critics have helped everything get better.
He's the real deal. Talented, joyous, smart, educated, free, altruistic, connected, admired, known, and worthy of authentic and lasting ovation…which he got.
Seems like the perfect time to start a new book. Actually I've already started it and read it twice, but what better book to read on a summery day in July than The Map and the Territory by Michel Houellebecq.
It's French. It's all about art and human needs. It's philosophical. It's about the unpredictable balance between effort and luck.
And. It's got that je ne sais quoi attribute that only a book can provide.
I'm actually close to the end of the book where the detectives are investigating a beheading. Oh yeah. The book includes a beheading. So French.
There's Michael. During one of his recent brilliant interviews, he said after reading the author's book, "We take what we know and decide what to do with it." Michael Silverblatt, my friend via the air waves. So philosophical. So smart. Surely he knows this.
Books on tape. Eddie Izzard still the most insightful comedic philosopher around. He pushes and pulls ideas until they resonate with his sensibilities. And then, of course, he hones those ideas into a coherent view of the world that is too, too ideal.
All this media…borders on between way too much and just about right. Plus today I'm trying a new drink, which also borders on between way too much and just about right. We'll see. Way to go, Starbucks.
...
Tuesday, July 3,

2014

2018
While I'm listening to Eddie Izzard read from his new book Believe Me: A Memoir of Love, Death, and Jazz Chickens, which has an unending and insightfully important number of footnotes, I'm enjoying, in his honor, a milky coffee.
The book is even better than the milky coffee.
(Footnote: And the coffee is truly great. End of footnote.)
I'm also getting ready for the nation's birthday tomorrow by purchasing a new Anne Klein wrist watch at Macy's even though I love my tarnished, rusty, and no-longer-working Anne Klein wrist watch that I purchased at Macy's several years back.
...
Walking along. Looking around.
Glancing down. There it was.
A bird nest on the ground…far more interesting than the trade wars, which are driving up the price of tin foil, which Hershey purportedly (ala Kai Ryssdal's Marketplace) uses to wrap its chocolate bars. Not good in the world of chocolate packaging although I just checked, and it seems that a modern-day Hershey bar now comes packaged in plastic rather than the old stand-by of tin foil from days past. Hmmm.
...
A leisurely Sunday with a couple cups of coffee, a live 3-hour interview on BookTV with Brad Thor, then The Sunday New York Times, and finally Glenn Gould playing French Suites by Bach.
It almost seems too self-indulgent. Maybe I should be working or thinking about working or getting ready to be working. But no.
It's all about a leisurely Sunday with no work in sight. Except for maybe documenting the caffeine in various drinks:
80 mg of caffeine per 8.4 ounces
Starbucks Doubleshot Espresso Light
120 mg of caffeine per 6.5 ounces
Regular cup of home-brewed coffee
95 mg of caffeine per 8 ounces
And finally, a new report just out:
People watch TV two hours a day.
People read books ten minutes a day.
I wonder what the new librarian of the Library of Congress might have to say about that.
Her name? Carla Hayden, and she is TERRIFIC.
I've heard her speak several times. BookTV of course.
...
I just learned of this news today even though it happened several weeks ago.
April 5, 1934 – May 23, 2018
There's nothing like learning about humanity through the stories in a book.
And Richard Peck's stories never missed the mark. His stories were broad and true, straightforward and revealing.
The best way to know that you're reading a really good book is that you lose track of the fact that you're reading. At all.
You don't have to reread. You don't have to take notes. You don't have to remember a character or a plot you've momentarily misplaced.
You're just reading. You're just there.
And that's right where Richard Peck was. Always. There.
https://www.nytimes.com/slideshow/2016/10/09/realestate/what-i-love-richard-peck/s/09WHAT-I-LOVE-RICHARD-PEC-slide-CVGP.html
Photo by Linda Jaquez.
Finally. Correct spellings.
And this is important why?
It's not…except for the fact that these four are always in my peripheral vision through books and films. Plus, I just watched T2 Trainspotting. Can't wait for the next 20-year follow-up. Might even rewatch the original although Ewan McGregor's monologue about Choosing Life in T2 will be hard to match in any film. But of course he wasn't the writer of this philosophical rant, he was merely the actor.
Seems like everywhere I look, there is Anthony Trollope (1815-1882). Perhaps I'm destined to read him. If so, I'm in luck.
I just bought six of his novels in one volume for my kindle, Chronicles of Barsetshire…all six books for 99 cents. Somehow, this just doesn't seem right. It just doesn't seem like a fair price for such well-regarded novels. Nevertheless, I'm grateful for the bargain.
But of course 99 cents back in Anthony's day might go further and might even go farther than in today's financial climate. And for the Trollope estate (assuming there is one), if a million people purchase this set for their kindles, then with "99 here and 99 there, pretty soon you're talking real money," (paraphrasing the inimitables Everett Dirksen and Daniel Patrick Moynihan).
Portrait by Napoleon Sarony.
$74.83 in art supplies including paper, paint, glue, brushes, and gold leaf foil (fake of course…it's actually copper and zinc…but still pretty).
They say everyone is an artist. Unfortunately, that's not the case with me. I know this because after making my purchases and creating a messy tragedy, I saw Christo's new work. It's stunning. He never fails to make it right.
One thing leads to another, and in the case of books, Gogol leads to Pirates of Penzance. Interesting. Yes?
I just finished reading The Inspector General by Nikolai Gogol (1809-1852). It's a comedy of errors involving Russians who are hopelessly hopeless. The very important Russian Inspector never arrives, the Governor spoils his life waiting for the Inspector, and the play ends with the full cast in one-and-a-half minutes of total silence on stage as the curtain falls.
Gogol got it all exactly right. The Russian people seem to be able to endure injustice and surreptitiously fight back at the same time. Not an easy trick. Literature may be the best way to achieve that aim.
Then. The Inspector General somehow sparked a memory of a song called Inspector General that I couldn't get out of the loop in my head.
But after ten seconds of Googling…there it was. The song was NOT The Inspector General, it was actually The Major General from The Pirates of Penzance by Gilbert and Sullivan. At last.
This corrective memory then leads to the NYTimes article from 1981 about Kevin Kline at the Delacorte Theater where Pirates was performed. Kevin won a Tony.
https://www.nytimes.com/1981/01/04/arts/kevin-kline-the-making-of-a-pirate-king.html
And there you have it. One thing always leads to another.
And now I'm going to finish watching A Lady of Letters by Alan Bennett starring Patricia Routledge. It's scary how much I like this film. I should see if I can actually buy it on Amazon rather than watching it in three separate parts on youtube.
...
To understand America, we must understand New Orleans. That is according to Professor Richard Campanella in a C-SPAN2 tour of American cities.
As he was driving through the city, he gave a brilliant lecture (WHILE HE WAS DRIVING) on everything that makes New Orleans central to the rest of the nation. It was thrilling to listen to his unscripted summary and analysis of New Orleans and its history.
I wonder if everybody gets goose bumps when they hear something this good. Hope so. Or maybe I'm just easily but profoundly inspired. Anyhoo, here tis:
https://www.c-span.org/video/?447061-1/tour-orleans
"You can't know the rest of the nation unless you know New Orleans. In many ways it's the essence of the nation even as it's also often times the exception to the nation. This was the soft southern underbelly of the North American continent.
It's where the Caribbean and the South Atlantic and the African and the Mediterranean and the Latin world connected in with this vast hinterland of what proved to be the wealthiest valley on earth…the Mississippi valley.
This vast river flowing through this hinterland, this vast foreland connecting all these diverse cultures…how could there not be a fascinating city…a nodal location pivoting those two together.
It was a mostly Catholic city in a mostly Protestant nation.
It was a mostly Roman civil-law society in a mostly English common-law nation.
It was a French long-lot surveying region in a township- and range-surveying nation.
It was a Francophone city in a mostly Anglophone nation.
It was a West Indian architecture city in a mostly Neo-Classical Greek Revival nation.
And so you have all these differentiations but that eventually assimilated and hybridized and affected the rest of the nation in the form of the music and the food as well as the architecture."
The entire 17-minute lecture was terrific. C'est tres beaucoup.
...
An amateur with a camera is always risky…especially on a Sunday.
A
nd the safety of a herd.
...
...
Four unrelated observations today:
1. Ronan Farrow was on BookTV talking about his new book War on Peace: The End of Diplomacy and the Decline of American Influence. Ronan won a Pulitzer Prize. He graduated with a J.D. from Yale at age 22. He's a serious thinker. In his latest book, he talks to all nine former Secretaries of State. The take away? He has access to people who serve, superior analytical skills, and significant linguistic abilities. Well done, he. Also, he did mention that (paraphrasing) "George Shultz is grumpy in his views of the State Department. And he's earned the right to be. After all, he is 97." Plus. Ronan has Mia's smile. Nice. Also, he was interviewed by James F. Hoge, Jr.
2. I wonder if there are serious problems with hero worship. Lin-Manuel Miranda. Hamilton. Broadway. I should probably check the latest DSM. What more can I say.
3. Book Culture is a newish bookstore in Manhattan. On Columbus between 81st and 82nd. The owners are committed to authors. One part-owner is Rick MacArthur, President and Publisher of Harper's Magazine.
4. I submitted a proposal to Jeff Bezos after his announcement last year about his philanthropic giving. I haven't heard back. Even after a follow-up letter. And now? Still hopeful. So, Jeff…you there?
...
waiting...waiting...waiting...
A question about USA and North Korea relations.
Will the pursuit of capitalism and commerce be more effective at achieving peace than insisting on democracy and decency?
We. Will. Have. To. Wait. And. See.
I'm between books. I hate when that happens.
Ah. A little help with some summer reading.
A Book of American Martyrs by Joyce Carol Oates.
Gus, Jenna, and Naomi Voorhees of Michigan.
Luther, Edna Mae, and Dawn Dunphy of Ohio.
The book builds a medical, moral, economic, philosophical, and religious stage on which these six main players pursue their lives over a 30-year period. This book is the obvious sequel to Margaret Atwood's The Handmaid's Tale and presents a stripped-down view of the fracturing that happens when single perspectives meet multiple ones.
And like all serious writers, JCO leaves the answers to her questions explicitly unanswered.
And finally, if Harm de Blij was correct, we are our geography.
It's still unimaginable. All of it.
...
Net Neutrality vs. Open Internet Rule
As of today, the Open Internet Rule will ultimately result in higher prices for broadband service although the FCC says it is committed to providing faster, cheaper internet service to everyone.
However, the prediction is that the OIR will allow ATT to slow down service to those who do not have totally bundled ATT contracts.
Ultimately, if customers want the same fast speed they now already receive, their rates will be raised unless they bundle with ATT, which will in many cases cost more than shopping for services via various companies.
And of course paying more is not the definition of cheaper.
The general consensus among those who represent those who are not of the corporate voice is that this decision will deepen the digital divide, the cultural divide, and the nation's economic divide.
Me? I'm keeping my eye on the bill.
Right down to the
penny, pound, franc, and deutschmark. (I sure like this phrase. Wonder where I heard it.)
...
BookTV was live today from the Printers Row Lit Fest in Chicago. Eliza Griswold was featured.
She has written a narrative of what happens to farm families in southwest Pennsylvania when oil and gas companies engage in fraccing and thereby poison the area's drinking water.
The Pennsylvania Supreme Court ruled that:
"People are entitled to clean air, pure water, and to the preservation of the natural, scenic, historic and esthetic values of the environment. Pennsylvania's public natural resources are the common property of all the people, including generations yet to come. As trustee of these resources, the Commonwealth shall conserve and maintain them for the benefit of all the people."
Eliza's book is titled Amity and Prosperity: One Family and the Fracturing of America.
In the end, the only solution to this ongoing problem is to develop a completely reliable solar-energy system worldwide.
For today and through her book, it seems like there are heroes everywhere. Farmers, scientists, lawyers, writers, judges, newspapers, cable broadcasters, and the EPA.
...
Food. Politics. People. Truth. Generosity.
June 25, 1956 to June 8, 2018.
...
What a star. It's so great to watch him on Kimmy and to listen to him sing. And while there is a lot of additional star-quality talent on that show, Tituss is by far the starriest.
But then again, there's also Jon Hamm whose character is in prison where he belongs. Watching Jon reminds me of the series he did with Daniel Radcliffe titled, A Young Doctor's Notebook, which is classified as a dark British comedy…and it is. Dark. But really good. And even if it is dark, maybe I'll rewatch it.
It can't be darker than A Book of American Martyrs, with which I'm three-fourths finished and waiting for a good ending or at least AN ending. It's a long book with many angles.
His mom is said to have named him Tituss with two ss at the end of his name in order to match the two ss at the end of Burgess.
A deeeelightful story. If true. Even if not.
I bet he's a really nice guy with a very cool mom.
Photography from Vanity Fair.
Carefully watched Apple's WWDC18 and was less than inspired, which I never like to be.
In case Apple is interested in one consumer's opinion, here tis.
I don't need memoji. Why you say? Because I'm not 12.
I don't need animoji. Why you say? Because I'm not 10.
I don't need augmented reality (AR). Why you say? Because I have enough toys.
I don't need auto indexing of my photos. Why you say? I index my own photos.
I don't need "sharing suggestions" for my photos. Why you say? Because I already know what to share and with whom to share it.
I don't need the Siri "short cut" for organizing my life. Why you say? Because I like organizing my own life without a reminder to order a coffee on my way home. Ordering a coffee on my way home will either occur to me or it won't. And if it doesn't, it's a good excuse to go back out.
I don't need Apple Books. Why you say? Because I have a Kindle.
I don't need Apple Stocks with its corresponding adjudicated business news. Why you say? Because I read The New York Times.
I don't need news notifications. Why you say? Because I have BBCAmerica on my cable TV.
I don't need grouped notifications. Why you say? Because my brain will do this for me at no extra charge.
I don't need "screen time" monitoring. Why you say? Because I monitor my own time. And more importantly, Apple already knows WAY too much about me.
I don't need voice memos. Why you say? Because the whole world already has this. It's called voicemail.
I don't need Group Facetime. Why you say? Because genuine communication requires having skin not screen in the game.
I don't need WatchOS. Why you say? Because it's too creepy to keep looking at my wrist, and plus…I don't do yoga.
I don't need "Walkie-Talkie." Why you say? Because I can walk into the other room and say, "Did you eat my Doritos?"
I don't need Apple Watch Competition in my life. Why you say? Because competition is the antithesis of living a moral and balanced life.
I don't need "Hey, Siri" deleted. Why you say? Because I need my system to be dependent on my voice commands rather than on my wrist being raised.
I don't need to be awed by photos of earth's city lights on AppleTV's 4KHDR via NASA. Why you say? Because I need to know that Apple is working to reduce light pollution worldwide.
It seems to me, Tim, that much of this software is nothing more than a giant surveillance system.
Sorry. I just REALLY want Apple to do better. You will never find a more loyal Apple supporter than me...than I...Hmmm...
Where's the list of Apple stuff that I actually DO need?
Guaranteed privacy and security for texts and email.
FAST, fast, fast connectivity through both wifi and cellular systems.
Long battery life on all my Apple products.
Apple products made in America.
Continued commitment to My Photo Stream, which was NOTICEABLY absent in the presentation.
Apple presence worldwide in K-12 schools.
Loyalty points worth Apple Bucks for long-time customers.
Bigger commitment to MacOS for those who work at a proper desk with a proper keyboard.
A Siri system that actually understands me and gives me info about Francois-Rene de Chateaubriand when I ask for it rather than telling me that "I can't translate into Chateaubriand yet."
Nothing to do now but… "Hey Siri, order me an iced skinny mocha latte with caramel at the nearest Starbucks."
One final thing. During the final few minutes of the WWDC18 broadcast, interviews with family members of Apple developers were shown. The brother of the inventor of Yelp shared that Jeremy had tried and failed to develop Yelp and had had to retool and restudy his data. What did he discover when he restudied his data? Jeremy discovered that people loved writing comments. They didn't want to just click. They wanted to be heard.
Think I'll give Tim a quick call.
One moment please while your call is being connected...
Wow. Four weeks of Book Reviews to read and ponder. How did this happen?
...
I caught a bit of the documentary about Serena Williams on HBO. Oh my gosh.
What talent. What ambition. What drive. What a champion.
The elite players at her level of accomplishment are totally focused on their tennis game while I seem to be totally focused on why this photo I just took of a bowl of apples in my lovely Mason Cash bowl is OUT of focus.
I'm betting it's the absence of Malcolm Gladwell's recommendation for 10,000 hours of practice taking photos.
So. What now? Back to Joyce Carol Oates's A Book of American Martyrs?
Perhaps an analysis of truth in advertising is in order.
...
...
Suddenly, I'm obsessed with taking photos of food.
So, I've rigged up a blue background and bought some fruit.
The fancy, schmancy camera I bought keeps changing the color of the blue background in spite of my hours and hours of trying to not have that happen.
On top of that, the camera even changed the orientation from landscape to portrait also without me asking it to do so.
What now? More photos? More informative youtubes?
What I do know is that I ate the avocado, and it was delicious.
...
Last week, Michael Silverblatt interviewed Joyce Carol Oates about her new book A Book of American Martyrs.
It was Michael's usual great interview. I'm half-way into the book, and it's a serious look at big issues, justice from multiple perspectives, and social mores in America.
THEN…I'm watching (in spite of the show's recent troubling revelations) Arrested Development at the gym. The real talent, the real stars, the real folks to watch for the next few decades are…Alia Shawkat and Michael Cera. Totally great actors who seem like really decent people.
...
...
After reading A. O. Scott's mostly positive but suspiciously tentative review of Book Club, I went to see it yesterday afternoon.
I should have trusted my skepticism. For me, the film marginalized the very thing it was trying to portray in a big, big way. So...I'm recommending a complete rewrite.
Or…the four main actresses could donate their salaries to a women's shelter in the city of their choice.
Also, facebook had an ad at the movies assuring the nation that facebook is now aggressively vetting their news feeds to ensure that fake news will no longer be allowed to exist.
On a brighter note, I saw my first firefly of the season last night on my after-the-movie stroll.
...
Barbara, Barbara, Barbara.
Such a thinker. Such a scientific mind. For such a long time.
She was talking about her new book today on BookTV. I loved listening to her today and in 2002 when I met her at a book talk in NYC where she signed my book and chatted with me afterwards like an old friend. Delightful.
Today, she said that being outside academe gives her a chance to study and ask questions about whatever she is currently interested in as opposed to being required to write a scholarly paper on one specific aspect of her discipline. Her Ph.D. is in science, and she has pursued social equity and science issues for lots of decades.
Both personally and professionally, she is accurate, accessible, independent, and fun. Her newest book among many? Natural Causes.
Signed, read, and reread.
Philip Roth died today. Manhattan. Congestive heart failure. Age 85.
The NYT obituary was a thorough accounting of his life's work and could not have been written by anyone other than Charles McGrath.
Roth retired from writing in 2012.
The post-it note on his computer said, "The struggle with writing is done."
I actually wish he had pursued his initial plan when he was first starting out in college of becoming "a lawyer for the underdog."
Then again, a good mind is valuable regardless of where it lands.
Page 36 in Jill Krementz's The Writer's Desk.
Books aside today…time for planning to see a few good movies this summer:
The Seagull
Boundaries
The Wife
And then there's HBO's Westworld, which has most recently been transformed into Shogun World.
Please send me the CliffsNotes/SparkNotes…either one. I'm having trouble following along. So. Thanks. But even if I do read the Notes, I may still not be able to figure out which character is a robot and which character is a human and why they are all massacring each other pretty much non-stop for an entire hour each week. Not good. On several levels.
And finally, speaking of real estate, David and Peggy Rockefeller's home at 146 E. 65th sold for $20 million…down from the initial asking price of $32 million. The home was purchased by Doug Band.
I wonder if he'll do the airbnb thing.
...
1. 100 million people between 1918 and 1920 died of Spanish flu.
One of those who died was the German sociologist Max Weber who created the idea of status theory and the discipline of sociology.
His three big sociological groups are:
a. Social class (owner vs. renter)
b. Social status (non-economic=honor, prestige, religion)
These three attributes influence ones chances at opportunities to improve your life. SO…Max Weber…further study is on the horizon…much beyond Wikipedia…even though that's a totally great place to start.
2. Today, suddenly, it clicked. I saw the word contemporaneous and knew what it meant, which reminded me of a word that I NEVER remembered what it meant. That elusive word? Extemporaneous.
Contemporaneous=concurrent or existing in the same period of time. Extemporaneous=impromptu or done without preparation
This all leads me to my wish that I had taken Latin at some point in my formal education.
3. I read a piece about Leslie Manville in today's NYTimes. Leslie is starring in Eugene O'Neill's Long Day's Journey into Night. I saw this play with Vanessa Redgrave and came away thinking that I would probably never see another play as intense as this one. Vanessa was joined on stage by Brian Dennehy, Philip Seymour Hoffman, and Robert Sean Leonard. The piece about Leslie in today's paper was less about the play and more about Leslie's unceasing effort to continue acting in spite of all the ways in which it's all been an uphill climb. I've loved her in everything I've seen. I'll probably forego this rendition of Long Day's Journey, but I'll definitely be there for her next big movie role.
Okay. One more thing. Not Three Things Today. Four.
4. I think I've made a huge mistake. After purchasing six new bookcases in the past five years, I decided I'd stop buying physical books and start storing them on my kindle. That's the mistake.
The
huge
mistake
. I want the physical book and not the virtual book. Looking at a book on a screen is just not the same as holding the book and getting a physical sense of its weight, its author's efforts, and its place in the universe. So now I'm going to start a new budget for restoring my book-buying habit and buy all the books that are now mere flickers of light on a plastic device of a mere few ounces.
...
I finished reading The Book of Dust: La Belle Sauvage by Philip Pullman. It was great.
It's the prior story to the story of Lyra in The Golden Compass. The entire series is profoundly good.
But it was almost too much to believe that a fairly young boy could withstand floods, heavy rain, howling wind, bad guys, more floods, more heavy rain, more bad guys, and even more floods in scene after scene which mostly took place in a canoe with a broken paddle toward the end.
The text kept saying how exhausted and tired Malcolm was, and I totally believed it.
Pullman's use of dæmons to demonstrate the inner spirit of each of his characters is brilliant, brilliant, brilliant. A lovely dæmon assigned at birth and completely committed to the welfare of its owner…is a lovely thought indeed.
This particular book is the first in his new trilogy. And I'll absolutely be there for numbers two and three regardless of how exhausted Malcolm and I might become.
Much thanks to Mr. Pullman for fighting the good fight.
Photo from The Guardian.
In the unlikely event that I can't get a ticket to Edward Albee's Three Tall Women, I've at least checked out the play from the library.
Public libraries…there wouldn't be life without them.
https://www.nytimes.com/2016/09/17/arts/edward-albee-playwright-of-a-desperate-generation-dies-at-88.html
Three Tall Women
Third Pulitzer Prize in 1994
...
...
Photo by Sara Krulwich for The New York Times.
Photo from The LA Times.
You drink a lot of Starbucks and it's easy to forget that it was founded by a pretty decent fellow…Howard Schultz.
He was on BookTV today getting an award from the Atlantic Council for being a pretty decent guy surely but mostly for being a leader of leaders.
His award is called the 2018 Atlantic Council Distinguished Leadership Award.
His remarks and answers to questions were exactly the kind of thing the country needs to hear from all its leaders.
Starbucks has 28,000 stores in the USA and has 3,000 in China where the company is headed by Starbucks CEO, Belinda Wong (who evidently is a case study in drive, ambition, leadership, accomplishment, and unstoppability).
The Starbucks story is inspiring to hear. It's such a unique example of how capitalism and servant-leadership can symbiotically co-exist and thrive. Howard was there with his wife and kids and was interviewed by David Ignatius of The Washington Post.
Along with food, music, art, literature, and gardening…there's coffee to make life good.
...
I've got to stop doing this.
But honestly, I probably won't.
So what is it that I probably won't stop doing?
I probably won't stop zooming around as if on a plane collecting random snippets of book recommendations from various authors, critics, and publishers about what to read next.
For example, I just this minute read recommendations by Dambisa Moyo in her By the Book interview in The New York Times, and she said she liked The Government Inspector by Nikolai Gogol.
And since I'm a totally dedicated fan of Gogol ever since I saw that movie The Namesake starring Kal Penn and Irrfan Khan wherein Irrfan named his son after Gogol, and ever since I've read all the books by Jhumpa Lahiri who brilliantly wrote The Namesake, I went to Amazon. And there it was.
The Government Inspector by Nikolai Gogol available on my Kindle for ninety-nine cents.
I probably won't stop zooming around even though it's probably MUCH better to settle on one or two authors and read their entire body of work. But wait. Maybe I've already done that…mostly.
However, that still leaves on my radar for reading their whole body of work Italo Calvino, Salman Rushdie, Edith Wharton, Franz Kafka… And more.
Sponsored today by two cups of coffee.
But wait. A bit more random clicking around, and I've stumbled onto by predetermined fate and/or unavoidable accident a totally free copy of Memoirs of a Madman by Gogol on the Gutenberg site.
Here's the Gutenberg creed, which Facebook should consider appropriately adapting and immediately adopting:
This eBook is for the use of anyone anywhere at no cost and with almost no restrictions whatsoever. You may copy it, give it away or re-use it…
https://www.gutenberg.org/files/36238/36238-h/36238-h.htm#Page_107
These are lucky times in which to be a reader.
Died in 1852 in Moscow (age 42)
Wikipedia...expanding knowledge one click at a time.
Finished reading a smidgin of David Baldacci's book, One Summer. Got to the point where the father is almost dying, the mother is dead, the children are a mess, and the whole thing is just too depressing, real, troubling, and/or predictable…so…I moved on to…The Little Paris Bookshop, which had an equal number of deaths, mournings, and lost souls but which was outstanding.
The Little Paris Bookshop was about Jean, Max, Luc, Manon, and a host of other characters who each sought wisdom from books that were sold specifically to them from a barge on the Seine. Totally a great premise, and it ended just right.
Plus, Kafka and Lindgren were cozy companions and seemed extra smart for cats on a barge.
And finally as well as sadly, this tiny little postcard is one of my very, very, very few souvenirs from Paris. What was I thinking? Customs. Bah.
Me and Mona. Mona and Me.
I finished reading The Woman in the Window by A. J. Finn. The movie rights have been purchased. It's a mystery thriller in the vein of Hitchcock and is very effective at featuring a woman who may or may not be stable. But my guess is that when they make the movie, they will not have her wandering around outside soaking wet in her bathrobe in the rain while tripping and falling down with virtually every stumbling step she takes. Just a guess. AND it was a really good read.
Also, I heard that Christie's auctioned off 500 million dollars worth of china, porcelain, paintings, and jewelry that all belonged to Peggy and David Rockefeller.
Do two people really need that much stuff?
In something unrelated, I heard Alan Bennett make the observation that there is a "childhood preference for the familiar." I think that's probably true, but it's probably also true that the preference for the familiar is for all living creatures for their entire lifespans.
Familiar. Such a nice word.
And finally, I bought a shoe by Ralph Lauren. If only I could afford the other one. Ha.
Seriously. Ralph, Ralph, Ralph. Seriously.
Would you wear that shoe?
Could you wear that shoe?
Even more seriously. I thought the women's movement had spoken.
...
My lovely Keds inspired by Jonathan Kozol.
Two Japanese writers keep popping up everywhere I look.
Haruki Murakami wrote The Strange Library.
He lives in Japan.
Kazuo Ishiguro wrote The Remains of the Day.
He lives in England.
Since there are plenty of youtube videos of them individually discussing their work, I'm sure I'll learn a lot about each of them.
At any rate, their names are now here in one place so that I don't have to keep looking them up as I try to remember the names of these two specific writers and these two specific books.
Thanks, Google. You are very helpful.
Google...old or new...consistently helpful.
Michiko Kakutani is a retired book editor for The New York Times. She retired last summer after reviewing books for 38 years.
For some reason I thought of her today and found a site that summed up some of her reviews.
https://www.nytimes.com/2017/07/27/books/38-years-on-books-the-essential-michiko-kakutani-reader.html
But because some of these brief summaries seemed a bit harsh, I looked further and found what appears to be a link to all of her reviews in their completeness rather than in summary.
https://www.nytimes.com/by/michiko-kakutani
Seems like a great find…and it is.
Me and The New York Times…two peas in a pod.
NOTE TO APPLE IN CASE THEY'RE READING THIS: the nytimes.com site many times shuts down on Safari but never on Google Chrome.
Hmmm. So use Google Chrome you say? I do. But…I'm more suspicious of being tracked by Google than by Apple.
But then again, I bought a new purse yesterday, and now I'm being shown ads for even newer and better purses on both Safari and Chrome.
So since it doesn't seem to matter how much one tries to avoid being tracked,
I might as well be unmindful and go with Google Chrome at least for The Times.
...
NPR put together a montage of the best books of 2017:
http://apps.npr.org/best-books-2017/
Can there be anything better?
How about twenty-five years worth of conversations between Michael Silverblatt and Kazuo Ishiguro who just won the Nobel Prize for Literature in 2017 and the Booker in 1989.
http://www.kcrw.com/news-culture/shows/bookworm/kazuo-ishiguro
Looks like the month of May is gonna be busy.
In the somewhat disturbing and sometimes slow-moving Justified on Amazon Prime, Patton Oswalt is a new character named Bob who absolutely and instantly steals every scene and holds it until the camera cuts away. Awesome.
And today's two favorite lines from two other Justified characters:
NPR...nothing quite like it.
The Interestings. Finished reading this. But reluctantly. Came highly recommended. Beware recommendations. The reason? A book about the fictional lives of people on easy street who are blithely unaware of life outside their own insulated cohort is either too sad or too true or possibly both to read seriously.
On the other hand. Maisie Dobbs. Historical fiction. Journey to Munich. Fictional characters who view the world and their personal lives as connected and equally deserving of their attention are my cup of tea.
The Woman in the Window. Wow. Three pages in. I'm hooked. Totally.
Watching BookTV live from Maryland today.
Decided to define two words:
Plutocracy = a society ruled by the wealthy.
Oligarchy = a society ruled by the few…as in Russia, China, North Korea.
Kai Ryssdal had jury duty in LA yesterday.
Chris Thile was live in NYC today.
All these live broadcasts allowed me to watch, learn, and listen while at the same time imbibe in online shopping via Amazon Prime. Go team.
And finally, I watched J.B. Priestley's An Inspector Calls. Loved it. Once again, Amazon Prime.
And once again, due to Alan Bennett via Alex Jennings in The Lady in the Van mentioning J. B. Priestley, I found a new author as well as a new film.
Amazon Prime. Totally great.
HOWEVER, they are increasing their Prime price by $20 later this year.
Rich Dworsky and Chris Thile doing what they do.
Today I've stumbled into a study of Edna St. Vincent Millay, which connected me to Zelda Fitzgerald with references to Sylvia Path.
Creative women. Bright beginnings. Harsh endings.
Burning candles at both ends without ever feeling the light.
Women's studies is a worthwhile pursuit in understanding and repairing humanity. And the mostly definitive book about Millay is by Nancy Milford ©2002.
Another thought. What is reality? That's the question. What is reality?
Well, according to the TV show Westworld, reality is that which is irreplaceable.
Today the Dow dropped 424 points, and I bought a jar of Kikkoman Plum Sauce.
...
The theme for the day is self-reliance.
I was watching the LA Times Festival of Books broadcast live on BookTV today and watched an author talk about the real life of Laura Ingalls Wilder. Evidently, Laura was a big believer in self-reliance to the extent that she was opposed to FDR's New Deal. This was very surprising. I may have to read this author's biography of LIW.
Caroline Fraser is the author. The book is Prairie Fire: The American Dreams of Lauran Ingalls Wilder.
This puts me in mind of the autobiography of Benjamin Franklin who was also an advocate of self-reliance. I may reread his book.
And then, also, Visionary Women is a new book by Andrea Barnet.
The four women featured are:
When Andrea first started the book's research, she mentioned that she had asked herself, "Am I one of those who has read Silent Spring and just thought that I read it?"
And finally, Tracy K. Smith was live on livefromhere.org tonight reading poetry from Town Hall, NYC. I watched. I listened.
And one more finally from liverfromhere.org, I watched Fred Newman do a solo and soft shoe dance to "I'm sitting on top of the world." I bet I'm the only woman in America who has an original copy of Zounds! with the original vinyl that still works like a charm (if you have a turntable that is…which…I do).
| | |
| --- | --- |
| Hip, Hip... | Hooray! |
Wednesday, April 18, 2018
Maybe it's a Shakespeare Folio, a Mozart Manuscript, a Gutenberg Bible, or the dress of Charlotte Bronte, but whatever I find it takes my breath away at every turn and only at the Morgan.
These are a bit of springtime nostalgia from November 12, 2016.
...
...
...
...
The Morgan library; the place where all the goodness resides.
Finished reading David Grossman's A Horse Walks Into a Bar.
It won the Booker International Prize. I couldn't put it down. It captured a man's life from potential to demise all taking place on the stage of a comedy club.
I also begrudgingly finished reading The Wife Between Us, which got four stars on Amazon and oddly enough pretty bad reviews. I kept waiting for the two women characters to be described as other than shrinking, trembling, fumbling, or shaking. Never happened. Goodness, it's 2018. Plus, there's the Joan of Arc play coming up on Broad Way.
And now? I'm between books.
I hate when that happens.
But being between books allows me time to slowly ease into Justified. This show can become repetitive, but I'm giving it a bit of a go. But only a bit. The best thing so far is that I caught a screenshot of two long shadows just leaving prison. Not bad.
Featured in Fatal Discord: Erasmus, Luther, and the Fight for the Western Mind by Michael Massing
...
This week I'm catching up on old episodes of Nero Wolfe written by Rex Stout and played by the late Maury Chaykin (1949-2010).
Nero is a detective who is dedicated to the perfection of food and drink and is of the opinion that nothing corrupts a man so deeply as writing a book. Delicious.
Billions. This is a show I am VERY suspicious of. I put off watching it for three seasons, but I've finally succumbed to the possibility that it might be good. And it is. And I'm hooked.
What if this is really the way it is on Wall Street?
Greed, corruption, ego, revenge, amorality, aggression. Surely not.
Wait. There's Condola Rashad as a key player in Billions and who I thought might be related to Phylicia Rashad. How many Rashads in show biz can there be? And she is. Related. AND she's playing Saint Joan on Broadway. Quite a major talent. And quite a serious actress.
Saint Joan written by George Bernard Shaw in 1923.
GBS born in 1856 (Ireland);
Then there's the music at the end of each Billions episode with my three favorites so far.
| | |
| --- | --- |
| ... | ... |
After listening today to Howard Giles Unger on BookTV talk about Richard Henry Lee, it is my loss to not know more about Cincinnatus (military leader) and Cicero (statesman and orator).
It appears that the list of things I do not know is significantly (p < .05) longer than the list of things I do know. This is not good.
One thing I do know is that Humoresque was composed by a Czech composer Antonín Leopold Dvořák, and it's played with aplomb by Itzhak Perlman and Yo-Yo Ma.
https://www.youtube.com/watch?v=OgAzqlIcs4k
Two more small things I know.
It's called a stingy brim.
...
...
...
Three writers at the San Antonio Book Festival via BookTV got it all just right. Class and poverty in America was their topic.
J. R. Helton…Bad Jobs and Poor Decisions
Bryan Mealer…The Kings of Big Spring
Jose Antonio Rodriquez…House Built on Ashes
It was a wonderful opportunity to hear from three open and honest writers about their lives, their struggles, and their successes.
While the internet is complete with gadgets, glitter, and glamour, NPR and BookTV always save the day.
Chris Thile streamed live from Town Hall in NYC this evening. His virtuosity on the mandolin is profound. And it was his wife's birthday today.
...
Wednesday, April 11, 2018
Just when you notice something that is way cool and that seems to be real, you discover…it's not. Real.
For example, I've recently started seeing the word amanuensis everywhere I look. And I started thinking, "Wow. Cool, a new word that I've never seen, and now it's everywhere I look."
It turns out I probably have seen it and just didn't notice it until BLAM, it just SEEMS to be everywhere.
This phenomenon of seeing something that you THINK is new and that is suddenly everywhere you look has a name.
The name of that phenomenon?
It's called the Frequency Illusion.
It's an illusion. An illusion. Unbelievable.
Everywhere I look, there it is. Amanuensis. An illusion.
Turns out that the word amanuensis has been lurking around here all this time, and I just didn't notice it.
Therefore. This begs the question, "What else am I missing?"
At any rate, an amanuensis is a literary assistant who among other things writes from dictations or copies manuscripts. Good to know.
The Frequency Illusion concept is part of a bigger list of things under the heading of cognitive biases.
https://en.wikipedia.org/wiki/List_of_cognitive_biases#Frequency_illusion
In unrelated matters, in closing, and at day's end, thanks to Kai Ryssdal, I now know:
A Harvard survey asked, "Do you trust Facebook to do the right thing?"
The same survey asked,
"Do you trust Congress to do the right thing?"
There may be trouble ahead.
Not an illusion...my favorite pencil box from the Met.
Finished reading two books this week, one short story, and saw a movie…Ready Player One.
1. Beartown: A Novel by Fredrik Backman.
I had no idea I was capable of reading a book about high school ice hockey. But there you have it. Total immersion and a total surprise. While the book was indeed about hockey, it was mostly about dominance, angst, missed opportunities, big plans, and the total randomness of the geographical placement of people on the planet. The teachers, coaches, players, kids, parents, fans, bar owner, male aggression…they all played a huge part in the plot of this story, which come to think of it, I'm not even sure that there was a single plot. Instead, there were overlapping plots with completely separate stories of the lives of the characters. And in the end, a four-year-old girl shows up to lead the cavalry with the promise to save the day…an alpha female who is completely unaware of her destiny. A great ending to a really thoughtful book.
2. The Hate U Give by Angie Thomas.
Poverty, strength, family, racial divides, financial divides, educational divides, drug wars, community, aggression, anger, decency. It's all there. As I read, I kept thinking, oh my gosh, what else can go wrong for these characters. Drugs, prison, poverty, violence, death, injustice, riots, and nowhere to go but up. Maybe the worst part of the situations in which the characters find themselves is that it echoes life so realistically. And the saddest part of that takeaway? It doesn't have to be this way. We could all do better. The fires and explosions at the end of the book are so unjust and maddening that it almost appears that there is no hope. However, because the book features a huge cast including Starr Carter, Tupac, and Kendrick Lamar, it's possible that in the future, everything will be Alright.
3. A Sportman's Sketches by Ivan Turgenev.
After Karl Ove Knausgaard in his ©2018 NYT piece about Russia recommended reading Turgenev's short story about five boys camping out in Russia and then reading the very same recommendation in Harold Bloom's ©2000 How to Read and Why, it became a must. It became a must to read Byezhin Prairie by Ivan Turgenev (1818-1883). And thanks to Gutenberg.org, I did. A story of five boys camping out by a river in Russia, living rough, and telling their stories by the campfire speaks volumes about the connections between nature, fire, and friendship as well as what can be gained and lost when disconnected from those by time, power, pavement, modernity, and the need to conquer. Life can be so sweet on the sunny side of the street. And conversely?...
4. Ready Player One by Steven Spielberg.
Evidently, there's nothing the man can't do. The 3D impact of this movie established new heights for the flicks. And of course, Mark Rylance was better than perfect…if that's a thing. And it is. And after watching the movie, I've decided I probably need to create my own avatar complete with dæmon, reading glasses, and an overstuffed chair with a nice side-table for snacks.
And now? Too much reading and not enough treadmilling.
...
What's better than arriving at your office and finding three new packages delivered from Strand Books? Not much.
Looks like the start of a busy month.
Other good news. Today…just today. I discovered that my habit of four-per-day Snackwells are ten times as good when refrigerated.
Who knew that a Monday could be so sweet.
...
...
Hey Siri, can you spell product placement?
Walter Mosley was live on BookTV today for three hours. Splendid. Every minute. He was generous, pleasant, supportive of all callers, wise, literary, and an all-around good guy. He seems very busy with his next book, his musical, his book-to-movie endeavors, and his favorite meal of blue crab gumbo with okra. He was a total pro with exactly the right amount of hospitality, advice, and encouragement.
For ten years, maybe more or perhaps a bit less, I've been wanting to make a really huge timeline that shows when certain people lived and died. I wanted to show overlaps between and within groups.
After days of planning and hours of effort as well as several different prototypes along with plenty of tape, I've completed a rough draft. And yet, sadly, after all this energy, the whole thing has turned out to be much less than I had hoped.
I wonder if Elon Musk ever feels that way. Probably not.
The purple represents artists, the green politicians, the orange scientists. All from 1300 to an optimistically 2050. I included Joan of Arc as a politician but erroneously left off a world hero known as Eleanor Roosevelt. So back to the drawing board and possibly square one.
...
It's a hmmmm sort of a day.
An author today on BookTV said that the days of Walter Cronkite are over. That's a shame because we need generous, independent, non-self-serving people who can gather, curate, connect, and explain news events so that they make contextual and historical sense.
On the other hand, there's a man named Erik Hagerman in Ohio who has stopped all media coming into his life. He farms, buys groceries, visits with his friends, reads, makes art, and swims in his pond…all pretty normal stuff…but without the constant drip, drip, drip of the ubiquitous news.
No BookTV? No New Yorker? No Bookworm? No TimesTalks? No Marketplace? No Dark Money?
But then I would have missed out on a BookTV historian who studies the history of social movements and their impact on public policy. Nancy MacLean. Very compelling data and arguments.
So it looks as though I'll be moving forward with media intact.
AND. I found a photo of the perfect reading environment that I may try to duplicate.
...
Wednesday, March 28, 2018
I don't know exactly how I wound up listening to a fifteen-year-old interview and then an eighteen-year-old interview with Harold Bloom. I just know that I did.
Oh, yes, now I remember. It's amazing what the mind will do when it's allowed to drift around here and there. I wonder if that's a bad thing.
At any rate over a period of a few days and several hours...I was watching (again) Frances de la Tour and Alan Bennett talk about the National Theatre in London and then decided to rewatch (again) The Lady in the Van and after that decided to rewatch (again) Alan Bennett and Alex Jennings talk about the whole thing…all over again.
And suddenly I thought, wait…Alex Jennings. What do I actually know about him? A quick Google shows Olivier Awards and on and on right up to Peer Gynt by Henrik Ibsen. Then Harold Bloom pops up as an endorser of Peer Gynt…and then it's off to the races.
Why is all this so thrilling?
On the other hand, if I were an English major in grad school with a requirement to analyze Peer Gynt in the style of Harold Bloom, I know I would be apoplectically distressed.
And it's not even yet the week's end.
So the short take-away from all this is Professor Bloom's quote from 2000 when talking with Brian Lamb, "Either you believe that reading and teaching and thinking about the best that has been thought and written and said matters and does everyone a great deal of good, or you do not."
And exactly what is the best? Well, that probably takes a lifetime of earnest searching to discover.
https://www.c-span.org/video/?157968-1/how-read-why&start=1725
...
Trade Wars? What Trade Wars?
My new Keds arrived today via Amazon Prime, and even though they're actually too tight to wear, they're very cute. And I'm sure they're going to stretch a bit over time.
...
Kai Ryssdal from Marketplace.
Tim, Hank, and Ben. It's been amazing to listen to Kai interview Tim, Hank, and Ben ten years after the mortgage crisis of 2008.
Timothy Geithner…Henry Paulson…Ben Bernanke
After that, it was almost essential to rewatch the movie, Too Big to Fail. The parallels between Kai's interview and the movie are nearly absolute. The take-away from Kai's interview is that these three guys with their smarts, their know-how, and their courage along with Barney Frank, Christopher Dodd, and Nancy Pelosi did actually save the country from bread lines, unemployment, and inflation.
But why did it all happen in the first place? Good question.
Home loans were injudiciously made, mortgages couldn't be paid, mortgage insurance companies had to pick up the tab, and everyone simply ran out of money.
Timothy Geithner… Billy Crudup
Henry Paulson… William Hurt
Ben Bernanke… Paul Giamatti
Hollywood got it just right.
Don't spend more than you have.
In the money industry as in much of life, consumers have to decide whom to trust. I trust Tim, Hank, Ben, Barney, Christopher, Nancy, and Kai.
Putin? Cambridge Analytica? Not so much.
Politics is the art of deciding who gets what. That's why life can be so much more pleasant between the covers of a book. And speaking of books. Sheila Nevins executive produced a documentary on Arthur Miller's work and life. I watched it this week. He, at age 41, testified on June 21, 1956 in front of U.S. Senator (R-Wisconsin) Joseph R. McCarthy's House Un-American Activities Committee (HUAC) and revealed nothing. In fact, he was cited and convicted for contempt. He appealed and won his case with Washington's Court of Appeals on August 7, 1958.
Arthur Miller (1915-2005).
https://archive.nytimes.com/www.nytimes.com/books/00/11/12/specials/miller-case.html
And…I was lucky enough to see Miller's All My Sons with John Lithgow, Dianne Wiest, Patrick Wilson, and Katie Holmes in 2009. Quite intense and unforgettable. I kept my Playbill and ticket as souvenirs.
...
...
...
Grant Snider has reading goals.
I'm getting through Montaigne by Sarah Bakewell…but rather more slowly than I had anticipated.
I'm actually bogged down with her recounting of three Hellenistic theories that guided Montaigne's thinking:
.˙. I've decided that rather than philosophy, I'm much more a fan of Jane Goodall, Dava Sobel, Jared Diamond, and Edward O. Wilson. Somehow, it's easier to study nature and humanity from the vantage of what can actually be seen and documented. Empirically…seems to be the word I'm looking for.
So. I'll have to do some serious reading at some point in the distant future about Hume, Locke, Aristotle, Socrates, and all those in between to actually come to a conclusion about the philosophy of living well.
Until then and even if I am pretty skeptical about it all, I might get back into Plato and a Platypus Walk Into a Bar: Understanding Philosophy Through Jokes by Thomas Cathcart and Daniel Klein.
Until then, I've come across a definition that I quite like of what makes a successful civilization:
That's a lot for a Monday. Maybe time for a reprieve into something a bit lighter like Sheila Nevins's new book…click click. Done. Kindle. Sheila.
I'm looking for a mind at work. And Sheila seems to be the one. She's taken a hard look at it all. For forty years. Quite a legacy.
...
A lazy Sunday made less so with a couple of Double Espressos. And then of course it's the NYT, Andrew Lloyd on the CD player, and then reading all about Sheila Nevins after watching her booktalk on BookTV this morning.
Then a couple more chapters in Sarah Bakewell's Montaigne.
And later? Alan Cumming debuts in his new TV show but without his Scottish brogue. Such a shame.
A perfectly sunny day. Even in the rain.
...
Wednesday, March 14, 2018
Stephen Hawking died today at age 76.
The obituary in The New York Times was a well-written tribute to a man who understood much and gave us even more.
My copy of A Brief History of Time seems to be temporarily misplaced, but I will find it soon.
His work. His life. Indisputably good.
...
At some point, readers must stop surveying the field, flying through genres, and browsing the stacks.
So for now and maybe for a long while. Maybe. John Banville.
I read Roger Rosenblatt's remarkable review of John's new book, Time Pieces: A Dublin Memoir.
Then it's just a few clicks here and there to get the big picture.
How have I missed this person all these years?
First, I found an interview IN DUBLIN from 2004 with Michael Silverblatt. John shared his thoughts on writing. Michael. Without Michael, I just can't visualize what my mind would be.
And then it was on to a few youtube interviews.
He (John) is a post-humanist believing that humans are not the center of the universe. He wonders if humans will be replaced by a bigger virus. He thinks we are not as important as we think we are. He thinks all works of art are simply the result of trying to solve a technical problem. "Something comes into your head. How do I get this expressed. How do I express my amazement at the world and all its extraordinary phenomenon and bafflements."
I may start with his book The Sea and work my way up to the present. Iris Murdoch also wrote The Sea, which I may reread.
https://www.kcrw.com/news-culture/shows/bookworm/john-banville-shroud
But wait. I just now watched a youtube of John and his agent being interviewed at an Irish university in Cork. And I noticed that John was a bit quarrelsome with the interviewers. This reminded me that he was even a bit short with Michael.
Also, John talked quite a bit about wanting to make money, which in most circles is always considered bad form. Hmmm. Nevertheless, the sea, the sea, I must go down to the sea again.
One last thought. Michael also interviewed Seamus Heaney who quoted Yeats who said that a poet writes about his personal life but he is never, "the bundle of accident and incoherence that sits down at breakfast."
...
A remarkable sequence of events over several hours and a couple of days.
Started (again) reading How to Live: Or a Life of Montaigne in One Question and Twenty Attempts at an Answer by Sarah Bakewell.
Watched a Barnes and Noble video on BookTV by Steven Pinker about his new book on enlightenment titled, Enlightenment Now: The Case for Reason, Science, Humanism, and Progress.
Picked up TNYTBR from March 4, 2018, and there's Sarah Bakewell reviewing Steven Pinker's new book.
The circle of books as well as the oddly unexpected sequence of random events can always be trusted.
...
Last week, Michael Silverblatt interviewed Dave Eggers and Mokhtar Alkhanshali about producing coffee in Yemen. As Michael was about to pronounce a word of which he was unsure, he asked for guidance from his guest from Yemen by saying, "I am very capable of error." Which of course he isn't. But it was a very sweet moment…among many.
Also this week, I learned the extent to which the advertisers on the internet are interested in mapping our individual thoughts and deeds according to our online searches.
Therefore, in order to control and confuse my internet psychological profile, I'm going to start googling odd things like:
Mason Cache bowls used for road paving.
Spring flowers used for parachute construction.
Creating marshmallow pudding as fuel for tractors.
Handi-wipes made from diamond dust.
Conquering bricks with sunscreen.
Avoiding highway congestion with Febreze.
Bitcoin laundering procedures.
And now? How many copies of The Elements of Style does one person actually need?
...
I finished reading Sing, Unburied, Sing by Jesmyn Ward. This book will forever be in my head. I wish it had ended with less magical realism since the rest of the book had only too-stark and too-real and totally preventable, absolute sadness with no magic in sight.
Also finished reading Lillian Boxfish by Kathleen Rooney. This book seemed to lack flambuoyance, which is evidently spelled flamboyance. It did, however, totally remind me of Leonard Marcus's book Dear Genius: The Letters of Ursula Nordstrom, which I loved, loved, loved, and it also reminded me of The Odd Woman and the City by Vivian Gornick who is a literary flâneur and a much admired thinker and writer.
And finally, I discovered I rather enjoy every now and then an Izze Sparkling Water Beverage of the Mandarin Lime variety…with its status as being USDA Organic a real plus.
...
I don't really think it's supposed to work this way. Nevertheless, my mind and the internet somehow led me to a 1957 interview between Mike Wallace and Bennett Cerf of Random House. The interview is online and is housed at UT Austin.
Oh, yeah. NOW I remember. I was discussing the publisher Random House with someone, and in my head popped a need to do a bit of reading about Bennett who founded Random House in order to publish a few books now and again at random.
The Mike Wallace and Bennett Cerf interview was about quality literature, censorship, and television viewing. During the interview, Mike mentioned a group called National Organization for Decent Literature that sought to advise people about what should and shouldn't be read.
Random House and Bennett Cerf are of course responsible for bringing the controversial and banned Ulysses by James Joyce to the US through a court case, which of course, Bennett won.
The decision of District Judge Woolsey in 1933 regarding Ulysses is very interesting and very readable…much more so, unfortunately, than the actual novel.
https://scholar.google.com/scholar_case?case=5544515174778878625&hl=en&as_sdt=2,26&as_vis=1
Funny what the mind decides to think about.
The First Fifteen Lives of Harry August?
...
...
I finally finished the Knausgaard piece on Russia. He wrote it exactly right.
His stories of the people he met on his journey hold the secret of Russia, but the people from these stories are totally without the power or authority to orchestrate their own lives. They are, instead, the ordinary souls who inhabit a place that is large enough to contain them but that is not free enough to allow them to lead anything close to a contented life.
The three lively women on the train.
The young couple in Kazan with a baby on the way.
The old, old woman in the village.
Those are the people of Russia. They live in a world of hardship. This is what totalitarianism brings...hardship with the hope and promise of a better tomorrow that never actually materializes. Masha Gessen writes about this situation and speaks passionately about Russia and its people.
Knausgaard refers often to Turgenev's A Sportman's Sketches, which is a collection of stories by Ivan Turgenev (1818-1883). The specific story Knausgaard refers to is about five boys telling stories by the campfire. I will read this soon.
The final reaction to the piece is that there seems to be an absence of educational opportunities in areas outside of Moscow…not only a lack of opportunity for education but also a lack of public libraries, trade schools, accessible universities, or even the simplest of human comforts for a modern life.
Based on this story, I've stolen someone else's new year's resolution:
Less procrastination. More gratitude.
And then also today, I watched Jeff Shaara and Peter Slen on BookTV live for three hours. Mesmerizing. Totally. First-rate. Flawless. However, only one woman named Susan called in or emailed a question during the whole three hours. Hmmm. At any rate.
Thanks, BookTV, Peter Slen, and Brian Lamb. You've changed the trajectory of the nation.
One last anecdote from Jeff Shaara. During the filming of Gettysburg with Martin Sheen, Martin's horse kept veering off course so that the director had to shoot the scene several times. During the final shoot when the horse was at last cooperating, a phone rang in one of the buildings in the background. An actor near that building called out, "Jeb Stuart is going to be late."
And now? Moving on, in a bit, to less procrastination.
How you say in Swedish, "Hey Dude, you gotta stop smokin'."
| | |
| --- | --- |
| ... | ... |
Ever have that dream like when Bob Hoskins takes a baseball bat to defend himself against Liam Cunningham in the series The Street except that it's not Bob and Liam, it's you and Ken Howard with a hammer?
Which makes this an excellent time to listen to all my musicals on CD.
No more Street for me.
Tomorrow? Jeff Shaara live on BookTV.
One more thing: Bob Hoskins (1942-2014) was a wonderful actor in The Street and was also particularly wonderful when he and Frances de la Tour starred in Flickers in 1980. Flickers is still in my head after all this time. I should buy it on DVD. I know it still stands up as great art.
And speaking of Frances, my favorite line of hers occurs in Alan Bennett's The Lady in the Van when Frances's character is talking to Maggie Smith's character.
Maggie's character is sitting in her van.
Maggie looks up and says, "You're tall."
Frances replies, "My husband was tall."
...
"A tall English man with good manners and a good suit."
That's the description of Bill Nighy as offered by Christopher Walken in Turks and Caicos written by David Hare. At some point, I'm going to tire of rewatching this trilogy. But so far…it's two thumbs up after more viewings than I'm willing to admit.
Finished reading The Intuitionist by Colson Whitehead. Quite an elevating read with a great main character named Lila Mae who is just this side of perfect. I wish her life had been easier.
Halfway into Sing, Unburied, Sing by Jesmyn Ward. Unfortunately, she captured the plight of troubled folks all too accurately. I think you have to be very brave to write this kind of book. Actually, you have to be pretty brave to even read it.
I'm also halfway into An Officer and a Spy by Robert Harris. The book is a fictionalized account of the Frenchman, Alfred Dreyfus better known as the main character in the Dreyfus Affair. There are many colonels, generals, soldiers, characters, and spies in this book. It requires concentration. And concentration is made possible by a bit of rain, thunder, and a few ocean waves courtesy of Amazon Prime.
https://www.amazon.com/Healing-Sounds-Nature-Thunderstorm-Ocean
...
Although it's a little early in the morning, is it ever too early for Knausgaard?
I do, however, wonder if it's too late for
Crime and Punishment
Fyodor Dostoyevsky (1821-1881)
War and Peace
Diary of a Madman
Nikolai Gogol (1809-1852)
We may never know for sure.
...
Friday, February 23, 2018
Speaking of hope…a slow steady read of Joseph Had a Little Overcoat by Simms Taback is a good way to end the week.
Simms Taback, February 13, 1932 - December 25, 2011.
...
Wednesday, February 21, 2018
I'm reading The Intuitionist: A Novel by Colson Whitehead. I love Lila Mae, and I will never take an elevator again without being more conscious of Mr. Elisha Graves Otis from 1853. And then let's not forget the nefarious dealings of all the competing elevator companies who were happy to cause trouble in the business of elevation.
Plus, this book is comforting in an odd sort of way because Colson injects humor, wit, astute observations, and cuteness throughout even though it's a dark and mafia-laden book.
I'm also reading Leonardo Da Vinci by Walter Isaacson who does these kinds of books better than anyone. A delicious read. Better than chocolate cake. Nearly.
Then next, I'm queued up to read...too many to choose from. There will barely be time for sleep.
And finally, I'm happy to report that Maggie from The Paris Spy survived although she is, at the end of the book, incarcerated. Book eight of the Maggie Hope series is due out August 27 2018, which of course means that Hope is in the pipeline for survival.
Tuesday, February 20, 2018
A short road-trip this weekend.
Short enough but long enough to listen to all of Lin-Manuel Miranda's Hamilton for the umpteenth time. I'm so blown away by the story, the talent, the struggle, the duel, the loss, the rap, the rhythm, but mostly Eliza's strength.
I visited the graveyard at Trinity Church last year. So now I need Einstein to give me time travel so that I can bring back Alexander and Eliza to show them what they've accomplished.
I would keep them semi-sequestered until they were acclimated to the idea that they were here in 2018. I'm sure they'd eventually ask (sooner rather than later), "What'd we miss?"
To allow time for acclimation, I'd show them around little by little until they could manage the subway, a credit card, and modern cuisine.
We'd shop at Macy's, have lunch at Fairway Market, stay at the Hilton, stop by the Museum of Natural History, The Grange at 141st, his statue at 84th and East Drive, The Metropolitan, and then eventually… I'd have to call Ron Chernow, David McCullough, Jon Meacham, Douglas Brinkley, and Doris Kerns Goodwin. And of course Lin and Phillipa Soo would have to be included in that august group.
Then at that point, I'm sure that they would all take over the agenda, and I could only hope to be in the room when it happened.
...
| | |
| --- | --- |
| ... | ... |
Friday, February 16, 2018
Yo Yo Ma, Chris Thile, and Edgar Meyer on Amazon Prime (still the best deal in America…Amazon Prime).
Coffee with cream and sugar.
A new book. The Paris Spy.
It's a Maggie Hope mystery. And it's right in the middle of WWII.
Maggie is about to be questioned by the Gestapo all the while knowing that two of her British compatriots are being tortured and murdered by the Gestapo in the basement of a Paris mansion.
At this point in the book, the German occupation of France is complete except for the French resistance.
The French resistance…much to be admired and studied.
I can't believe I'm reading this kind of book. But I can't seem to put it down. One of the characters in the book who has sold out his British citizenship to be part of the German Third Reich has chosen to do so because he preferred Fascism to Communism.
Politics is complex and many times below the dignity of our potential.
The whole book is SO disturbing on practically every level and yet literary, historical, and spellbinding.
The ONLY reason I'm finishing it this weekend is that it's part of a series of Maggie Hope books. So…I'm thinking Maggie has got to survive.
Then? Back to Danielle Steel? No. Probably not.
The thing about blogging is that nobody reads it and it doesn't pay (according to Cheryl Strayed), which of course makes it quite fun.
At any rate, I hope this book ends well.
Oh yeah. It will. Winston Churchill.
"We shall go on to the end. We shall fight in France, we shall fight on the seas and oceans, we shall fight with growing confidence and growing strength in the air, we shall defend our Island, whatever the cost may be, we shall fight on the beaches, we shall fight on the landing grounds, we shall fight in the fields and in the streets, we shall fight in the hills; we shall never surrender."
...
Thursday, February 15, 2018
The Square by Ruben Östlund.
I just watched it twice in two days.
It's a film about art analyzing art that analyzes society.
The film features the ordinary ennui of small groups of people woven into the completely preventable human-made disasters of all of society.
The Square is a fictionalized work of art in Sweden that consists of a square. Inside the square is where trust and caring are supposed to be absolute. Hungry? Need a swimming lesson? Need to talk? Help is inside the square.
Trust, caring, and moral courage are the themes of the square, of the film, and of the better angels of our nature.
The film's writer has created something quite special. The film would make a good focal point for a university course especially if it were paired with a reading and discussion of Down and Out in Paris and London by George Orwell.
The syllabus would outline ways in which the book's and the film's truths could be unpacked (as they too often say) in terms of wealth, poverty, the roads taken to arrive at the world's wealth and poverty, and then the comparison of our species to others that have not divided themselves into the haves and have nots. (This may be the connection to the chimp that is in two scenes with the American journalist played by Elizabeth Moss.)
Additonally, an analysis of Ave Maria performed by Yo Yo Ma and Bobby McFerrin throughout the film would make a grand conversation.
I wonder if it's true that 291 people own half the wealth on the planet. That's a line from the film.
The Swedish writer and director, Ruben Östlund, has produced a really great film. And yet, I bet he's on to his next big thing. He should take a rest…maybe for a while. He deserves it. How much more does he have to create? Seems like he's done enough.
The cleaner who cleaned up the excess gravel and then the museum director's decision to redistribute the gravel as if nothing happened.
The mean man who dragged a woman from the table and no one immediately helped.
The chimp who drew on his own nose.
The biggest commentary part:
Competition for money for art is fierce and unforgiving.
Christian and Michael are in Christian's Tesla listening to loud electronic music by Justice.
A bunch of people are wildly jumping around and appear to be dancing in the Swedish Palace.
The youngest actor wears a baseball cap, lowers her eyes, and holds the future. Will it be more of the same or will her generation fix the world's inequities?
But so far, it's not lookin' too good even though there's always tomorrow…
...
Wednesday, February 14, 2018
As

often

sometimes happens, thoughts of missed opportunities bubble up on this festive day of flowers and chocolate.
Actually, my one and only real regret in all of life regards a sweet but missed opportunity to dance with Alan Cumming on the stage of Cabaret.
There I was (unbeknownst to me) sitting in the designated seat where Alan would come off stage and invite that particular occupant for a brief dance.
And I was the chosen one. Yes. Me. I had the magic moment. The golden ticket. The one and only. He offered his hand. I glanced away. The moment passed. He chose another. The show went on. Without me.
I was seated at a table with two others whom I did not know. And my immediate thought as Alan walked in my direction was, "What will I do with my purse? I don't know these people. Do I leave it on the table? Will they steal it? Will they steal its contents?" I just didn't know. I had said hello to each of them prior to the show's beginning. But what did that mean? Practically nothing.
And by then it was all too late. It was over. The moment had passed. The dance was complete.
But truthfully and mostly, while all that thinking about my purse had been happening at the speed of light, I was actually saying to myself, "I can't really dance all that well especially in front of people especially on a stage especially with Alan."
It's all about how to move on.
The purse? Prada. Ebay. Pre-Owned. I love it. To this day.
Still. I would trade it in a heartbeat for a waltzing moment with Alan.
| | |
| --- | --- |
| ... | ... |
It really is. It's really almost too much.
Here I am reading about a boy named Blue who was abandoned by his family, found living rough, and saved by Ginny, a human rights' worker. Danielle Steel sets all this up in Blue. Quite a read. And to think I was ready to give up on her work after reading Property of a Noblewoman, which was about sad people winding up rich in New York City, Florence, and beyond. But in Blue, there's redemption without a shallow character anywhere in sight.
Then a minute later…I'm reading a review of a book of critical essays by J. M. Coetzee who won the Booker twice as well as the Nobel, and I'm thinking that as a literary scholar he'd have a totally different reaction to both Blue and the Noblewoman.
It's a great responsibility to be an official commentator of books. That's why I rely almost entirely on Michael Silverblatt. What will I do if he ever retires? His author interviews are always perfect with an honesty and a gaze that never hesitate. He makes it all accessible for everyone, and isn't that what the best curators do?
President Valéry Giscard d'Estaing in 1975 awarded the French Legion of Honor to Paul Bocuse, a chef who achieved 3 Michelin stars.
And speaking of hero workshop, I saw these folks walking on the streets of NYC in the past few decades…always in midtown. I wonder if they saw me.
Yes. Cabs are expensive, but sometimes it's simply faster to walk.
And finally. I bought a new book. Vivian Maier: Street Photographer. It's just too, too perfect.
...
Thursday, February 1, 2018
It's a brisk chilly day on the first of February. And I'm finishing my first Danielle Steel novel, Against All Odds.
I'm not sure why it's taken me so long to get to this number one best-selling author, but there you have it. Better late than never. Not really. But let's see what can be done.
I've also just finished The Ninth Hour by Alice McDermott.
Oddly enough, in these two particular books, Danielle and Alice have each written about women who have been married and widowed. Each of their characters faces entirely different sets of trials and tribulations mostly because they are in dramatically different income brackets.
Danielle's character named Kate loses her husband, opens a very high-end clothing shop in SoHo, and pretty much lives happily ever after (as do her four children named Isabelle, Justin, Julie, and Zach).
Alice's character named Annie loses her husband, spends nearly the remainder of her life working as a laundress in a church basement in Brooklyn with several nuns, and pretty much does not live happily ever after (nor does her daughter named Sally).
Both books were compelling.
Danielle's publisher was Dell.
Alice's publisher was Farrar, Straus, and Giroux.
Danielle's book feels better than Alice's book.
Alice's book is a better portrayal of reality than Danielle's.
Danielle's book would probably be considered a beach-read.
Alice's book would probably be considered literature.
These differences are murky for me. Can a book be both beachy and literary? Are these two books in that bi-lateral category?
Not for me to say. Just for me to read.
| | |
| --- | --- |
| ... | ... |
And finally for today, a book I can always count on is Fish Eyes. I'm such a fan of Lois Ehlert. What talent. She's a national treasure from Milwaukee, Wisconsin. I may go there someday.
...
According to Kai Ryssdale from his Friday broadcast last week, after the housing bubble burst in 2008, the DJIA was at 6,547 on March 6, 2009. It's currently at 26,439.
I just watched all 25 two-minute episodes on Amazon Prime of Alice in Paris, which inspired me to have three cups of coffee. What a day.
...
Saturday, January 27, 2018
Wow. The New Yorker. It just keeps coming.
...
Manhattan Beach by Jennifer Egan. Like Maggie Smith in The Lady in the Van, I'm in two minds.
This book is a big undertaking. It travels through two world wars, several generations, and at least two coasts. And it gives a pretty accurate portrayal of navy ships, deep sea diving, prohibition, the Great Depression, and the mafia's control of New York City in the 1930s.
I'm glad I finished it although there were several points at which I thought, when will the book's characters become more unique. Each character seemed like an amalgamation of lots of generic types of people as opposed to admirable individuals.
In the end, it was as if each character's survival, accomplishments, and achievements were more a product of when and where they were born rather than a product of their own personal efforts. Maybe that's the way it actually is in life although I don't think the author intended for that to be the book's takeaway.
From an interview she did with Michael Silverblatt, who loved the book, I think she was very interested in that period of time, the war, and the Manhattan world of docks, shipping, and unions.
At any rate, done. Well done.
And next? Several nuns and a melancholy character named Sally in The Ninth Hour by Alice McDermott.
Plus it's the week's end. And in the midst of winter, it's nice to see a picture of a river from last August.
Tuesday, January 23, 2018
Ursula K. Le Guin died today. She was a writer and thinker of worthwhile ideas.
I'm glad I know her work. In a By the Book
interview in The NY Times
on August 6, 2015, she mentioned that The Cave
by José Saramago translated from Portuguese by Margaret Costa was one of her favorite books. I'm going to read it. Her work will live on.
...
I finished reading The Circle by Dave Eggers. It's true. It's all true.
Mae is the main character and is believably simple and naïve with big dreams of upward mobility (always a dangerous combination).
Mae comes to work for a company that sort of combines Amazon, Apple, Facebook, Twitter, and Google into one all-knowing, all-consuming, all-controlling mega-company called…The Circle.
And of course The Circle's goal is to have all people on the planet logged in at all times so that the company can know every little detail about every little person right down to the nittiest grittiest elemental fact.
Fun and comedy do not ensue. However, group-think does.
I think Dave Eggers got it all just right with regard to the inevitability and danger of technology to control human thought, choice, and individuality.
At the same time, he does make a good case that maybe the planet would be better off if individuals did not possess thought, choice, and individuality.
The movie? No…not enough power…even with Tom Hanks (with or without Wilson).
The Circle…it's closing. And when that happens, it's not that thinking won't be allowed, it's just that thinking won't be necessary.
And now for a more immediate concern.
"Hey Siri, how do you spell /net neutrality/?"
...
Saturday, January 20, 2018
Isabel Allende and Michael Silverblatt on Bookworm.
Chris Thile in New Orleans.
...
It's a good day. Got a new book yesterday. Going into Town: A Love Letter to New York by Roz Chast.
My second book by her. She's terrific and just off-kilter enough to be perfect.
And then… Imagine you're Muhammad Ali and you're winning fight after fight year after year and you keep on going until there is no more fight. Then it will be time for Jonathan Eig to write the book of your life that will then be reviewed in The NY Times by Joyce Carol Oates. Unbeknownst to Ali, that's what happened on November 28, 2017. An astonishing life that will be hard to surpass…ever.
| | |
| --- | --- |
| ... | ... |
For learners, the question becomes one of process. Is it better to have a predetermined curriculum where "others" plan the learning, the method, and the outcome?
Or is it better just to stumble along and pick up things here and there.
It's far harder to stumble along. But in the end, far more germane.
For example, I was just reading a recent By the Book column from The NY Times, and Jorge Luis Borges was mentioned. Basically, I wanted to know how to pronounce his name. So. I Googled it, found a youtube video, and boom. A gem.
Not only did I learn how to pronounce his name, but wow. There's more.
In 1977, William F. Buckley, Jr. was interviewing Mr. Borges on Firing Line. During the interview, Mr. Borges said he was educated in his father's library. From this education, it is obvious that he became a man of letters…all from his father's library. During the interview he said he was a man who found happiness in reading and writing.
Throughout his life, when he heard something of interest, he noted it. And after thinking about it, it became a novel, a story, a sonnet, a poem. He explained that when he began to write one of his stories, he knew the first sentence and the last sentence.
He went on to say that he preferred reading in English rather than his native Argentine Spanish because English had both Germanic and Latin roots and could therefore be understood in two different ways while Spanish had only Latin roots. For example, he explained that the phrase "holy ghost" in English was both Germanic and Latin in its origin while the phrase "holy spirit" in English was only Latin in its origin. He explained that "holy ghost" encompassed both secular and religious connotations (German and Latin) while "holy spirit" encompassed only a religious connotation (Latin).
Additionally, he mentioned that he taught himself German as a young reader so that he could read Schopenhauer from his father's library.
During this Firing Line, 60-minute interview, Mr. Borges referenced Melville, Kipling, Poe, Whitman, Emerson, Cervantes, Neruda, Marquez, Twain, and a dozen others without preparation or prepared scripts. Clearly, his gifts abound.
Will I remember all this? Perhaps. And mostly.
Was I profoundly impacted when I heard all this? Absolutely. And most certainly.
Mr. Borges, without even trying…just by being himself…educated Mr. Buckley, who seemed to uncharacteristically and humbly realize that he was in the presence of someone who without an agenda to do so demonstrated what a genuine intellectual conversation looked like when it had no pre-determined outcome other than to have a conversation.
And in return, Mr. Buckley, to his generous credit, was gracious and appropriately respectful. It was the first and perhaps the only time he resisted his argumentative stance…he knew he had a rare opportunity to be intellectually engaged merely for the sake of intellectual engagement. Mr. Buckley gave a gift to the world through this interview…a profound gift…probably his best.
Why this interview brought me such joy is quite inexplicable. Clearly, I am much too easily moved...by just about everything. Or maybe just by poets and cobblers and strivers and others who...
Toward the end, Mr. Borges gives us a Persian/universal/timeless metaphor, "The moon is the mirror of time."
Finally, Mr. Borges quotes, "I can not tell a true song about myself. I can tell about my travels."
A thing of beauty is a joy forever (Keats).
Jorge Luis Borges (1899-1986) was born in Buenes Aires, Argentina and died in Geneva Switzerland.
William F. Buckley, Jr. (1925-2008) was born in New York City, New York and died in Stamford, Connecticut.

Power and Truth...always a great outcome.
Three hours seem like a long chunk of time. However, three hours today of watching David Ignatius live on BookTV flashed by in the blink of an eye. And as always, I learned a lot.
I suppose the best parts of his remarks are two-fold:
1) he did an excellent job outlining the research and processes he uses to write his novels. He's written ten so far and is working on his eleventh.
2) he is clearly an expert from his career in journalism on the international affairs of China, Russia, Pakistan, the Middle East, and the CIA. The insight he brings into the intersections of those entities and their subsequent clashes is nothing less than world class. He appears to be fairly optimistic that everything will work out. He seems to be both a reluctant pessimist as well as a cautious optimist. Not a bad stance.
BookTV. The best. And it's all about…books.
Final thought. This is about the fourth time this year that someone has mentioned Anthony Trollope. He wrote. He worked at the British Post Office. He invented the red British mailbox.
...
Wednesday, January 3, 2018
Mr. Fred Bass of Strand Bookstore died today. He was 89 years old.
It's a sad day for those of us who know and love his store and who love what he did for the book world.
Over the years, I've bought many books there. And I was never disappointed.
In his store, I always found exactly what I needed.
I was there one day and noticed him on the phone. There was no one between us. I quietly took his photo. And although he was looking in my direction over the top of his glasses, I never really knew whether he saw me or not. And I was too shy to acknowledge him or to ask his permission.
I made a print of the photo. But I never sent it.
I'll keep it. For safekeeping.
...
I decided to make a list of favorite books that I've read over the past few years and that are still rumbling around in my head. Seems like a good way to start the new year thinking about the past and looking forward to the future.
| | | |
| --- | --- | --- |
| The Book Thief | | The Map and the Territory |
| | | |
| --- | --- | --- |
| | The Alchemist | Interpreter of Maladies |
| | | |
| --- | --- | --- |
| Things Fall Apart | Olive Kitteridge | Where'd You Go, Bernadette |
| | | |
| --- | --- | --- |
| The Good Earth | My Struggle | A Man Called Ove |
Sunday, December 31, 2017
Yuri Slezkine wrote the definitive book about Lenin's repressive Russian government. He's at UC Berkeley.
Scholarship and Activism are twins of truth.
A little revolution is a good way to start the new year.
If I were really, really rich, I'd hire a private tutor to teach me about history, art, science, and literature (I'd save math and chemistry for later…much later). And I'd start with Yuri.
Saturday, December 30, 2017
The Times had a piece this week about the extensive regulations that govern an apple orchard owned by a family living in Altamont, NY.
Evidently, there are approximately 5,000 rules and regulations that govern this 300-acre apple farm so that the owners can barely keep up. These apple farmers are governed by the EPA, FDA, DOL, and other state and national agencies. Seems excessive. And yet, we all want safe food.
The focus of the article is to analyze their situation and try to find the right balance between being able to continue living as a family farmer while still meeting strict and specific rules about how to sell family-farm produce at both the local and national levels.
Then later in the day, I was listening for the hundredth time to the CD Hamilton and was thinking about the arduous task of performing that extensively complex and intricately crafted Broadway show.
Growing and shipping apples or pretending to be Alexander Hamilton.
Each is certainly beyond me. But I do love them both.
And then suddenly today, I heard the name Tim Berners-Lee on BookTV. Rachel Botsman was giving a talk about her new book on the subject of trust at Cambridge Forum Live in Harvard Square.
At the end of Rachel's talk, a questioner mentioned that Tim was the inventor of the internet. Really? How did I not know this?
Even Queen Elizabeth knows about this because she knighted him in 2004 for this very invention.
Something else I just learned is that a quarter of an ounce of Chanel No. 5 parfum costs $130 (plus tax) whereas 30 ounces of Jean Nate can be purchased for $11.99. And even though I have to admit, I've always sort of liked Jean Nate, I do always covetously linger at the Chanel counter to take advantage of their free sample...and always parfum, never eau...
Apples, Hamilton, Botsman, Berners-Lee, Queen Elizabeth, Chanel, Jean Nate.
That's quite a bit to consider for one day.
One more thing, I'm now hooked on Jo Nesbo's books.
Looking forward to the new year, not a minute too soon.
...
Monday, December 25, 2017
It's breathtaking to listen to Yo Yo Ma, Chris Thile, and Edgar Meyer play Bach on their Bach Trios album. AND. It's part of Amazon Prime.
BUT. It's impossible to forget Rosemary Clooney's White Christmas.
Happy Listening and Merry Christmas.
| | |
| --- | --- |
| ... | ... |
Saturday, December 23, 2017
I'm ready to find out what the ten best books of 2017 are all about according to the The New York Times Book Review.
Then maybe a coffee by the fire, a bit of low-cal eggnog (if such a thing exists), or even a few laps on the treadmill.
...
Thursday, December 21, 2017
Two bookish things happened this week.
Ta-Nehisi Coates and Cornel West have elevated their public dispute about race relations in America to the breaking point. Both men have strong views about politics, the economy, and civic discourse. Unfortunately, they have allowed themselves to be divided by fates and furies.
Which brings me to a book I just finished reading titled, Fates and Furies by Lauren Groff.
The main characters are Lancelot known as Lotto and Aurélie known as Mathilde.
The two meet, marry, live, and survive until they don't. One turning point in their relationship involves Lotto as a successful NYC playwright. At one point, he was invited to be part of a panel discussion for a large, literary-type audience, and he made the comment that men were more geared to creating art while women were more geared to nurturing art. Whoa. He paid a price for this diminished view of women from both his wife and from other women in the audience.
This reminded me of Julia Kristeva's work on intertextuality and feminism. Like Lotto, I think Julia got much of it wrong.
There were lots of characters in this book, and basically, not many of them were all that likeable. But the book as a whole is widely successful in depicting life's many phases for a wide variety of people.
This leads me to the rules that John Updike used when he wrote book reviews. He relied on five guidelines in deciding the quality of a book:
1. Try to understand what the author wished to do.
2. Give the book enough direct quotation—at least one extended passage—of the book's prose so the review's reader can form her own impression.
3. Confirm your description of the book with quotation from the book, if only phrase-long.
4. Go easy on plot summary, and do not give away the ending.
5. If the book is judged deficient, cite a successful example along the same lines, from the author's ouevre or elsewhere.
In conclusion: This is a lot of heavy-duty thinking for the season.
So now…with hats off to the extraordinary achievements of Ta-Nehisi, Cornel, Lauren, Julia, and John, back to our regularly scheduled program of simple Christmas cheer and a great gift of Boucheron. Much appreciated.
...
Thursday, December 14, 2017
Saw Lady Bird. Good.
Saw Murder on the Orient Express. Good.
Saw Victoria & Abdul. Good.
Saw Three Billboards. Great. Great. Great. Frances, Woody, Sam. I might see it again.
Finished reading The Sellout by Paul Beatty. He won the Booker Prize for this book. It was a difficult book to read. It's about race relations and shows anger and rage in a way that keeps hope in the distance. The characters have little control over their lives in terms of the economy, politics, and ethnicity. I was going to put it down several times, but somehow, I kept reading because I wanted to see how it all ended. And of course, as with all great books, it ended in the way that it had to end.
I also finished reading The Art Forger by B. A. Shapiro. It had lots of five stars on Amazon, and yet…My overriding thoughts were unsympathetic toward the main character who was a painter who copied great paintings. Claire was her name. She had specialized knowledge about how to make paintings look old by using ink, turpentine, an oven, and special paint. I didn't have sympathy for her because while she feigned ignorance of a missing Degas (pronounced Degah), she still copied it and then was totally shocked when the FBI charged her with forgery. Well. It was a complicated story with sort of a romanticized version of the life of an artist.
The Darkest Hour with Gary Oldman
Wonder Wheel with Kate Winslet
Fates and Furies by Lauren Groff and Leonardo da Vinci by Walter Isaacson.
One last thing. There seems to be way too much Christmas candy everywhere I look…where did all this come from…who bought all this stuff…oh, yeah…I remember…mum's the word.
...
For at least the thirteenth year in a row, I've received a Christmas card from Rosalynn and Jimmy Carter. And I just noticed on the back of the card is a note that says that the image on the front of the card is a painting by Jimmy. Plus, I've just now checked all the other cards (yes, I keep everything) and found more of his paintings.
I look no further than this Mr. President to find a principled and generous citizen, leader, commander, activist, humanitarian, and family man.
Merry Christmas, Mr. President and Mrs. Carter.
It's a good day. All day.

...
The tree is up, the stockings are hung, and yet what I would really like is a list of all English words listed in order of how many times each word is found in all printed books.
And of course, the list would be sortable and searchable.
This would help me understand why I know the meaning of adulation but can NEVER remember the definition of sanguine. (And yes, I watched Modern Family this week.)
...
Saturday, December 2, 2017
Today's modern holidays bring the intersection of art, commerce, science, and technology. It's almost too much.
And yet…here we are with nearly all my weekly plans done and dusted and with a lovely collection of reminders and rejoinders.
...
Sunday, November 26, 2017
1. Find a cassette player and listen to Eudora Welty read aloud her short story titled, Why I Live at the P.O., which is a GREAT short story that I've already read but which will be even greater when I listen to Eudora read the story aloud in her own voice.
2. Watch Three Billboards Outside Ebbing, Missouri at the movies.
3. Finish The Golden House by
Salman Rushdie.
4. Decorate the Christmas tree.
5. Go to Macy's for some extra nice Christmas cheer.
6. Never watch Room 104 on HBO again. It's just too disturbing although I'm sure it was plenty fun for the Duplass brothers to write.
7. Continue to perfect the perfect cup of peppermint coffee using
my Capresso conical burr grinder,
my 12-cup Cuisinart drip coffee maker,
my Evian and Cuisinart-filtered water,
my Starbucks French Roast whole bean coffee,
my International Delight French Vanilla Creamer, and
my Torani Sugar-Free syrup…all with a drop of McCormick Pure Peppermint Extract.
Whoa. This all sounds very excessive for just a tasty bit of caffeine. I may rethink this whole thing…less solipsistically. (A nice side note: The Jura company in New Jersey sent me a new lid for the burr grinder after I wrote to them and paid $7 for a new one. I lost the old lid because I accidentally threw it away when I was thoroughly cleaning the grinder for the season.)
8. Take a look at and consider reading some of the books on Scott Adams's persuasion reading list. Scott was on BookTV today and did a great job.
9. On my kindle, read 14 Years of Loyal Service in a Fabric-Covered Box and I'm Tempted to Stop Acting Randomly both by Scott Adams.
10. Rewatch from decades ago, William F. Buckley, Jr. as he interviews Eudora Welty on Firing Line.
This seems like enough fun stuff for an impromptu to-do list. Plus, maybe I'll catch a couple of youtubes of Malcolm Gladwell on income inequality and Chimamanda Ngozi Adichie on writing fiction.
Oh dear. This list actually appears to involve, except for Macy's and decorating, a lot of sitting. Maybe a quick jog around the block or a fast game of soccer or a few lanes of bowling or a couple of miles on the treadmill…my prediction? Possibly a nap.
Eudora and me.
Friday, November 24, 2017
Time to catch up on what's happening with The Lion King not to mention the second half of Salman Rushdie's The Golden House, which is engrossing and engaging in all the best ways.
To know and understand Greek and Roman mythology, economics, world culture, and national events and then to weave all that into a story with characters that are hard to put away is just a smidgen of the talent that Salman possesses.
With his fatwa lifted or at least in abeyance, Salman seems to be on top of the world, and I love his work.
With all this reading, that's not to say that there's not a bit of time for some online shopping and some leftover sweet potato pie (drats, I forgot to bake a sweet potato pie…oh well, there's always next year).
And with regard to the pending doom of net neutrality by the FCC, I'm wondering if my slow wifi connection from AT&T is already a portent of things to come. Maybe it's time to switch service providers???? Are you there AT&T?

...
Saturday, November 18, 2017
"We need him, but we don't have him," said Salman with regard to Hitch.
Miami Book Fair. BookTV. Coffee. Chocolate cookies. Only in America.
And now to sit back and think about the day and then maybe to browse my Zabar's catalog to see if their Cavalli Balsamic Vinegar might be on sale.
Oh my gosh. I just checked. It's actually gone up $12. Hmmm. It sure is good though. Might be worth it. I'll have to think about it.
Decaf? No way. What would be the point?
Friday, November 17, 2017
It was an extraordinary book. The Changeling by Victor Lavalle. Victor combined magical realism, Norwegian mythology, feminist theory, two complex main characters, urban life, and two heroic NYPD officers who at the last minute saved the day and who didn't even know it. How'd Victor do all that? Apollo and Emma married and had a child delivered on the A train in NYC. Shortly thereafter, everything went wrong. Actually, long before that, everything went wrong. The ending? It ended in the only way possible.
Another book? I've just abandoned Julian Barnes's The Noise of Time. It was written as a novel, but because it was historically accurate and about Shostakovich, it felt like a very, very long Wikipedia entry. There were just too many things I had to look up to get a sense of time and place. Sorry. I'm just not the ideal reader for that book.
Which brings me to a book I had thought I'd really like but have set aside for a while until after I bake the Christmas cookies. The book? The Golden House by Salman Rushdie. Salman was great, by the way, on a recent Curb Your Enthusiasm with Larry David. Go, Salman.
Also, I just finished The Girl in the Spider's Web by David Lagercrantz and am planning on reading his other Lisbeth book, The Girl Who Takes an Eye for an Eye. These are continuations of Stieg Larsson's trilogy of The Girl with the Dragon Tattoo. Stieg died November 9, 2004 in his native Sweden. The Swedish movies of his work starred Noomi Rapace and Michael Nyqvist (who died June 27, 2017).
Today, the NYT had a piece on the Foreign Minister of Sweden, Margot Wallstrom. The Scandinavian countries seem to be flourishing with writers, stories, thinkers, leaders, and The Way Out. Must be all that snow and ice that keeps them indoors, out of mischief, and with plenty of time to debate, write, think, lead, and work.
Music? I just bought The Sound of Silence by Disturbed. This song was at the end of this week's Blacklist with James Spader. It's astonishing what good musicians can to do to revise a song and make it brand new…even after fifty years. It's a great song and intense rendition. Still, I'm not adding it to my playlist of Ella Fitzgerald and Billie Holliday who are in spheres all their own.
And finally, it's the weekend. Come on, Dowager. Let's get you on board.
...
Wednesday, November 15, 2017
Why does eating any amount of chocolate seem infinitely more rewarding than even the tiniest bit of effort aimed at tidying up my writing table?
Don't know, but 'tis true.
And by the way? The last word in Angela's Ashes by Frank McCourt?
Sunday, November 12, 2017
I'm between books and am three weeks behind in reading the NYTBR, which is where I usually find something that is in the must-read category. Good thing it's a nice Sunday afternoon.
Six little things and one big thing to remember:
1. Dame Maggie or maybe Dame Judi or maybe just a normal mortal explained that whether to put the milk in first or the tea in first depends on the quality of the cup. If the cup is of a cheaper quality, put the milk in first to temper the heat of the tea. If the cup is of a high quality, put the tea in first and then the milk. It's all about saving the cup.
2. Three Billboards Outside Ebbing, Missouri with Frances McDormand is on my must-see list.
3. Lady Bird directed by Greta Gerwig and starring Saoirse Ronan and Laurie Metcalf is also a must-see. An absolute must-see. I finally heard Saoirse's name pronounced. It reminds me of the word insertion without the /n/ at the beginning and end. Ta-da.
4. Elmore Leonard wrote ten rules of writing, the first of which is never open a book with weather. The other nine are equally illuminating and brilliant and entertaining and explanatory and aspirational.
http://www.nytimes.com/2001/07/16/arts/writers-writing-easy-adverbs-exclamation-points-especially-hooptedoodle.html
5.

I found a recipe for Apple Crisp on page 134 of my favorite microwave cookbook. An apple a day…
6. David Maraniss and Doug Stanton discussed the Vietnam War yesterday on BookTV. It was a conversation about the past that could actually educate us all for the future. Their knowledge is total and complete.

Final thought from the American Book Awards:
Telling the truth is a matter of valor and bravery.
...
Saturday, November 11, 2017
I just received a super-duper offer from Sirius XM for two years of satellite radio. For only $400+, I can have their radio service. Unfortunately, this offer is not for me. The reason? For the sake of due diligence, I actually feel compelled to read their ten-part disclaimer written in 4 point font, and frankly, I don't have that kind of time nor that big of a magnifying glass.
So, it's gonna have to be public radio for me.
Plus, there's always BookTV. Just watched Jon Kerstetter talking about his book as a doctor and soldier and as a recovering stroke victim. He did a wonderful job. He talked about the Carlisle Mission School and the Oneida tribe. This reminded me of Sherman Alexie's wonderful books based on his life as a member of the Spokane tribe in Washington.
Both of these men have an inner strength that manifests itself in one word…resilience.
And best of all? Their wonderfully written and profoundly good books are NOT written in 4 point font.
Yes, I met Sherman, he signed my book/his book.
Wednesday, November 8, 2017
An assistant named Fantasia.
An investigator named Kalinda.
An attorney named Elsbeth.
A PB&J sandwich with pear, brie, and jambon (French ham).
A pumpkin-spice espresso.
An enjoyable afternoon with Several Short Sentences about Writing (by Verlyn Klinkenborg).
And the day moves forward.
It's just so great what a little caffeine can do…not to mention my beloved Eric Carle wristwatch, which is SO much better than…well, you know.
| | |
| --- | --- |
| ... | ... |
Michael Lewis did a great job during his three-hour interview today on BookTV. I watched the whole thing and barely even blinked. His books are based on topics he finds interesting. And fortunately, his interests are universally interesting.
I'm even going to rewatch his The Big Short.
And an extra bonus is that The Big Short streams on Netflix.
A blink-free zone...almost.
Saturday, November 4, 2017
Just got my catalog from Tiffany & Co. At a time when Sears and Kmart are closing stores, Tiffany is sending out a catalog of must-have items. This is the kind of thing a socio-economist would be interested in studying.
For me, I'm interested in the Texas Book Festival, which has been broadcasting live on BookTV all day. It's been tremendous. The Texas Book Festival and BookTV are real gifts to the nation. And TOMORROW, Michael Lewis will be live for three hours. I'll be there. And I might even flip through my new catalog although it will probably be very easy/difficult not to order/wish for anything.
Speaking of wishes, I just started reading Wishtree by Katherine Applegate. And by page three, I'm totally reminded of Shel Silverstein's The Giving Tree. So, I know this is gonna be a great book.
I did also just finish Solar by Ian McEwan. Ian writes about a physicist named Michael Beard. Professor Beard is interested in saving the planet from global warming.
Professor Beard's first idea is:
1. Dumping iron shards into the ocean in order to feed plankton which will then absorb the earth's man-made carbon thereby creating a planet that is carbon neutral.
2. Harnessing solar power, separating hydrogen from water, burning the hydrogen, turning the turbines, generating electricity. As near as I can tell. The fact that this hasn't been implemented in real world time, means that it's a difficult and expensive process. But ultimately, non-polluting energy on a non-profit basis for the benefit of humanity and the planet is the goal. I have no doubt that this is going to happen. But in time? That's the rub.
Ian McEwen is a genius. His ability to tell the stories of people's messy lives while at the same time including great emphases on math, music, science, philosophy, religion, morals, and history is simply second to none.
What a week. Actually, what a week-end.
...
Tuesday, October 31, 2017
Done and dusted. I seem to be using this phrase a lot lately. Can't say why.
Saturday by Ian McEwan. A day in the life of a surgeon who lives his day with a game, a fight, a dinner, a hostage situation, and finally a reprieve. All in one day. On a very busy Saturday. There's nothing better than a well-crafted story told effortlessly.
Amsterdam by Ian McEwan. A woman dies and two old friends deal with the riches and spoils of her life. Music, politics, and the newspaper business all overlap in this story in a way that rings nothing but truth.
Autumn by Karl Ove Knausgaard. Brief essays about everything under the sun including the sun, the wind, the rain, and the stars. These are his gifts to his daughter. Karl Ove seems to live in a universe that is much, much beyond mine but which is viewable and appreciated.
Class Mom by Laurie Gelman. An older mom, Jen, with a kindergartener is talked into being a class mom for her young son. The book is a series of amusing anecdotes about the petty and profound ways in which schools, teachers, kids, parents, moms, dads, and life collide. In my mind I kept comparing Jen to Bernadette in Where'd You Go, Bernadette by Maria Semple.
The Existentialist Café by Sarah Bakewell. Maybe. This book is one I should read but don't necessarily want to read. I'm in two minds on this one.
I do know I want to read Wishtree by Katherine Applegate and can't wait to get started.
And to break it all up, I just rewatched Six by Sondheim for the third time. The music from Stephen is a gift like no other. And in the documentary when Dean Jones sings Being Alive from the 1970 production of Company, it's heart-stopping. That song is in my head all the time. Before Dean sings, he says, "Well maybe there's one more in me. Let's find out."
There was. And it was lovely.
Finally, I rewatched Alan Bennett's film from 2015 titled The Lady in the Van with Maggie Smith and Alex Jennings. My favorite scene is from Alan's study in a little house in Camden Town, London. I like the books, the shelves, the desk, the window, the fireplace, the color of the walls, the lamp, the chairs, the carpet, the mirror, the paintings, the framing of the shot, and both the sparceness and richness of the scene. It's just perfect. Alan also wrote The Madness of King George in 1994. How prolific can one writer be?
Maggie and Alex and Alan...and don't forget Frances de la Tour.
...
It was on cable. I was flipping through the channels, and there it was…once again.
The question is. How many times is too many times to watch Beaches?
Oh dear. Then again, x times over thirty years seems about right.
No worries. Moving on. BookTV does it again.
I watched Al Gore discussing his new book on climate change. A brilliant and instructive conversation. And then I also watched Hillary Clinton discussing her new book. Another brilliant interview.
Both leaders bring a strong intellectual gaze everywhere they look.
Then in the NYTBR I found a tribute to Larry McMurtry written by Douglas Brinkley. Writers are always at their best when praising other writers. And finally, Bill Clinton wrote a positive book review of Ron Chernow's new book on Ulysses S. Grant. Bill, Ron, and Ulysses. A good team.
One more thing. Three folks wrote letters to the editor of the NYTBR. They criticized Robert Gottlieb for dissing romance novels in one of his book reviews. Whoa. So. Based on those letters to the editor, I'm thinking of reading a Julia Quinn novel titled The Duke and I. Maybe. There's a lot on my nightstand at the moment including another Ian McEwan novel.
I hope Ian never stops writing.
Oh yes. Philip Pullman was interviewed in the Times about his previous books as well as his new book. Too good. Too good. Too good.
...
Saturday, October 21, 2017
Randy Newman was on Prairie Home Companion tonight. It was a live video stream from The Fitgerald Theater in St. Paul, Minnesota. Randy Newman and Chris Thile. Pretty good. Pretty...Pretty...Good.
Wednesday, October 18, 2017
The winner. George Saunders won the Man Booker Prize for Lincoln in the Bardo. Nothing could be better.
The Booker Prize. How could the day be any more just.
Tuesday, October 17, 2017
Just finished Saturday by Ian McEwan. Totally brilliant. Instructive and engaging. I took notes. A day in the life of Henry. I love the book but will never, ever eat fish stew.
This book packs philosophy, modernity, morality, decency, rage, and societal collapse all between the covers of a normal singular life.
How'd he do it? Willpower, insight, talent, perseverance? All the above?
Medicine, Law, Teaching, Writing.
The four horsemen of whatever is the opposite of the apocalypse.
A few notes about Victoria & Abdul
versus the British Empire's subjugation of India as portrayed by the PBS broadcast of Indian Summers
will have to wait for another day except to say that cultural suppression of one group by another will always end badly even when romanticized by Hollywood.
One other thought. Judi Dench was brilliant in this movie and actually portrayed Queen Victoria as insulated and out of touch with the rest of humanity. The movie illustrates the lack of a need for a system of royal monarchies.
The whole idea that societies need monarchies seems passé, counter-intuitive, unfair, illogical, aberrant, and unnecessary.
On a brighter note, I caught on C-SPAN Nicola Sturgeon giving her party's conference speech this week. She's the First Minister of Scotland.
The speech was brilliant.
And Nicola is wicked smart…even smarter than Matt Damon in Good Will Hunting.
In short…Scotland…a new destination for consensus, democracy, education, non-profit energy production, equity, and financial stability.
Saturday, October 14, 2017
I've finished The Wonder. And then I caught Gangs of New York on TV.
Two big Irish-oriented narratives experienced in the same day.
Nearly too much reality. In both, there were themes of power, poverty, morality, struggle, death, confusion, injustice, and an ending. But there never really is an ending. There's only repetition and recirculation of life's familiar themes.
Learning from the past is a slow process it seems.
Next on the list is McEwan, Wilde, Knausgaard, Dreiser, or whoever somewhat miraculously appears in my sightline.
And after that maybe something like Victoria & Abdul. Or a quick trip to the beach. Or a slice of banana cream pie. Or a quick shopping trip to Pier 1. Or finishing the software upgrade to my old macbook. Or cleaning out the fridge. Or capturing the perfect selfie. Or…
Actually, I think I'll tune into Bookworm. The beloved Michael Silverblatt is always so insightful about what comes next. The

world of books

world is lucky to have him.
Looks like a busy day after all.

The perfect selfie selfie.
I just finished A Legacy of Spies by John le Carré. What a brutal business is the world of spies and spying. There's actually plenty of evidence around to suggest that personal friendships over master spies are the way to end all cold wars. But, we seem to be a long way from those kinds of endeavors.
It was sort of a difficult choice to make because I already have some knowledge of the brutality of the Irish famine in the 19th century. Nevertheless, I've decided to read The Wonder by Emma Donoghue. And so far, it's got just the right amount of complexity and mystery topped with thoughts about the powers of religion and poverty and how those two phenomena interact and intersect. Ireland has come a long way. But the past is not past and must be regarded with care. So I'll read on and hope for the best.
I don't know why I'm always so surprised when I find something of value quite by accident as opposed to finding something because I specifically searched for it. But there you have it.
Today, I found quite by accident on BookTV a discussion of social economics led by Jeffrey Sachs who interviewed Nobel Peace Prize winner from Bangladesh, Muhammad Yunus. It was a 90-minute gift.
Social economics is a movement wherein money is allocated from philanthropists and investors to entrepreneurs worldwide who do not qualify for regular bank loans.
This economic movement is supported by the United Nations under the auspices of the Sustainable Development Goals. There are seventeen of these goals.
They must be met according to the UN in order to sustain the planet. And there is no Plan B in case these goals don't work out because there is no Planet B.
Goal 3: Good Health and Well-Being
Goal 4: Quality Education
Goal 6: Clean Water and Sanitation
Goal 7: Affordable and Clean Energy
Goal 8: Decent Work and Economic Growth
Goal 9: Industry, Innovation, and Infrastructure
Goal 10: Reduced Inequalities
Goal 11: Sustainable Cities and Communities
Goal 12: Responsible Consumption and Production
Goal 14: Life Below Water
Goal 16: Peace, Justice, and Strong Institutions
Goal 17: Partnerships for the Goals
This was a great find for a Sunday afternoon. Glad I was in the right place at the right time.
Jeffrey Sachs and Muhammad Yunnus…unstoppable.
A concise reminder of what needs to be done.
Wednesday, October 4, 2017
Michael Silverblatt recently talked to an author about his own (Michael's) innocence as a person and as a reader. It was a sweet moment.
And on some level, it's probably an innate universal aspirational achievement…to be innocent.
I've never listened to an interview on Bookworm that didn't strike me as profoundly worthwhile.
Louise Glück and Colm Tóibín discussed their work at the LIVE presentation at the New York Public Library this past May. Louise read from her newest book of poetry. Colm read from his book House of Names, which is about Agamemnon. Louise mentioned Edith Hamilton's children's versions of Greek mythology.
Listening to the two of them talk to each other about their work, about Greek mythology, and about the art of writing was a brief liberal arts education.
They are heroic…in the best Greek sense of the word.
I've finished Glass Houses by Louise Penny and am putting aside Oscar Wilde for a bit because I want to start John le Carré's A Legacy of Spies.
The Glass Houses book took me a little while to read. It was a bit disjointed in that it skipped from winter to summer from courtroom to bistro in the blink of an eye as if it were a screenplay written for TV. Plus there were lots of characters to keep track of.
So. I'm. Off. To the mysterious world of spies and espionage.
Lynne Olson was live for three hours today on BookTV. Her books feature World War II. She shared many facts about the war. 25,000,000 Soviets died. 400,000 Americans died. 6,000,000 Jews died. 400,000 Britains died. 6,000,000 Polish citizens died. 4,000,000 German soldiers died.
60,000,000 people worldwide died in this war.
The Vietnam documentary by Ken Burns is out.
The movie Dunkirk is out.
The series Occupied on Netflix is out.
It's a lot for a Sunday afternoon.
The one and only upside of all this various media is that there are brave writers and thinkers out there who can dispassionately study all these historical details and thereby provide hope that principled leaders and everyday people will eventually come to consensus on the value, necessity, and honor of living in peace.
Everyday People with Sly and the Family Stone.
Wednesday, September 27, 2017
I'm not meeting my goal of not reading two books at a time.
The only saving grace to the current situation is that one book is fiction while the other is not. I'm reading Glass Houses by Louise Penny and Oscar Wilde by Richard Ellmann.
Glass Houses is a mystery/crime/police/legal thriller and has gotten rave reviews. I find that I'm having to review in my head the new terms for the Canadian names for police, judge, chief, etc. This is slowing me down. But I'm assuming I'll be up to speed soon. I've just started reading this book, but I already like the main character…Armand Gamache.
Oscar Wilde is a biography and is exceptionally thorough. The scholarship is trustworthy and the endnotes are plentiful. It's sort of a slow read for me because I'm having to look up so many references.
Things I thought I knew have new contexts and include the work of Kierkegaard 1813-1855 (whose first name is Søren) and Andrea Palladio (1508-1580) (who is responsible for Palladian architecture and who was inspired by Roman and Greek architecture).
Wilde attended Oxford and understood a lot more about philosophy, art, architecture, and geography than is portrayed in his play (which I love with Dame Judi Dench) The Importance of Being Earnest.
My hat is off to Ellmann. His book and its documentation are quite substantial feats.
I've also selected the next two books after these two…
The Golden House by Salman Rushdie
A Legacy of Spies by John le Carré
October's gonna be a busy month.
A Photo Booth rendition.
Friday, September 22, 2017
It's sort of a funny thing to remember on a Friday afternoon, but I do remember the first time, a long time ago, when I realized that the person who wrote Charlotte's Web was the same person who wrote Strunk and White's The Elements of Style. Elwyn Brooks White also wrote Here is New York and contributed in a major way to The New Yorker.
Not a bad memory with which to start the weekend.
And finally, here's E.B. reading a bit from yet another of his books...
The Trumpet of the Swan.
E.B. White, 1899-1985.
Sunday, September 17, 2017
I was reading something recently about Ian Buruma. He is the new editor of The New York Review of Books. And then this morning I was watching the live broadcast on BookTV from the Brooklyn Book Festival, and there was Ian leading a panel discussion on refugees and immigrants.
The panelists were Darryl Pinckney, Masha Gessen, and Yasmine El Rashidi.
It was an outstanding discussion of America's immigration process from writers and thinkers who have studied and written extensively about the issue.
In the end, Ian asked the panel what should be the process for immigrating to America. The panelists each had different perspectives, and there was no consensus. This lack of consensus was in itself instructive.
Masha suggested no criteria for those wanting to immigrate. Ian suggested there were pragmatic issues to be considered. Yasmine pointed out no one wanted to immigrate to Egypt. Darryl discussed whether citizenship was a right or a privilege.
And all too soon, the 2017 Brooklyn Book Festival came to an end.
...
Friday, September 15, 2017
I should have been aware of Henry Fountain, but I wasn't. Until this past Sunday that is.
Henry has written a book about the biggest earthquake in North America. The book is, The Quake: How the Biggest Earthquake in North America Changed Everything.
He was at Politics and Prose Bookstore in DC, and of course BookTV was there to capture the event. The place was packed. Totally packed. Standing room only. Readers reside in DC. It was quite a sight.
But the book…the book…it stands alone as a testament to curiosity, scholarship, insight, and stick-to-it-tiveness.
And as great as the book is, the real star is Henry. Henry documented the 9.2 quake that took place in Alaska in 1964. A town and village were destroyed. And the entire region was permanently changed.
In the process of listening to him talk about his book, two big things were mentioned.
1. Henry met George. George Plafker. George was a young geologist with the U.S. Geological Survey in 1964, and George personally investigated the Alaska quake. As George concluded and published the results of his study, he confirmed the theory of plate tectonics. It was the first conclusive evidence that the theory of plate tectonics was at the core of our planet.
All this in 1964. George is still alive. He goes to his office every day. And he loves geology.
This quake, George, and now Henry have changed everything we know about plate tectonics, earthquakes, and how the planet is structured. There are about 12 plates on the planet, and they're constantly moving and bumping up against each other.
2. The talk that Henry gave was fascinating and informative, and lots of people at the end of the talk had lots of great questions.
One question in particular was about fracking and earthquakes.
Henry explained the relationship between fracking and earthquakes. For every one barrel of oil that is produced from drilling into rock and shale for oil and gas, fifty barrels of radioactive and chemically spoiled wastewater are produced. Because this wasterwater is radioactive and not easily disposed of, it is then forced into underground disposal wells…and voila. Earthquakes.
Fracking and wastewater disposal from fracking cause earthquakes. George and Henry. Two people who love science, pursued their scientific paths, and gave us The Quake.
~~~
Sunday, September 10, 2017
Jerry Pinkney created a beautiful book in 2000 titled Aesop's Fables. He included The Rooster and the Fox on page 82.
The moral of the fable? Tricksters are easily tricked.
From Aesop's Rooster to Geoffrey Chaucer's 1390 A.D. Chanticleer, roosters and foxes have been around for quite awhile.
...
Thursday, September 7, 2017
Books aside for the moment.
Today, I decided I needed a sugary treat.
How about an oatmeal cookie with raisins as well as a peanut butter and chocolate granola bar?
Yes, please.
So off to the grocer I went.
But when I got home, I was in for a lesson in corporate packaging. I took photos.
And even with the slight discrepancies, they were both very deeeelicious.
Brought to us Partially Produced by Genetic Engineering by General Mills Sales, Inc. and The Quaker Oats Company. Verrrry Interesting.
Wednesday, September 6, 2017
I finished reading Broken River and was impressed with how the book wove together such a wide and oppositional variety of events, characters, action, and circumstance. The book captured almost all of life's normal foibles and had an ending that couldn't and shouldn't have happened any other way.
Currently, I'm reading Washington: A Life by Ron Chernow. The book is readable and illuminating. AND it's written by an historian who can be trusted to present the best historically-documented research available.
Also, George Saunders and Michael Silverblatt are back in my sightline as they discuss on KCRW's Bookworm Lincoln in the Bardo…an all-time great book that I am going to reread.
And finally, Dr. Carla Hayden, the Librarian of Congress was interviewed and featured several times live on BookTV this past Saturday at the 17th Library of Congress National Book Festival. She's absolutely perfect for the job. I've heard her interviewed several times, and she is consistently pro-book, pro-library, and pro-reading at the level of 100%.
And really finally, I caught an interview with Jack Dorsey, Founder and CEO of Twitter. Very impressive young man. He spoke for over an hour and seems to be a respectable and conscientious businessman who is striving to increase his company's capital while simultaneously striving to do good work and improve the world's struggling and broken situations. I should probably check my twitter account more than once every blue moon. I feel like I'm missing out…
There are several Bardos but only one Lincoln.
Wednesday, August 30, 2017
John le Carré has a new novel out. It got a good review, and I'm going to read it. Which brings me to Tinker Tailor Soldier Spy, which I bought on dvd and have watched probably a dozen times. There's nothing in the movie that is not wonderful including Tom Hardy, which of course brings me to Taboo on BBC featuring Tom as a sea captain and shrewd businessman up against mighty and ruthless sea-faring forces and then the movie Legend wherein Tom
simultaneously plays two twin brothers who run an illegal and gangster-oriented racket in London. Tom is great in all these parts. I wonder if he's a nice person. I bet he is.
I've finished reading two books by Andrew Sean Greer. Less…about Arthur who travels the world looking and writing and The Impossible Lives of Greta Wells…about, well, Greta, who travels from 1918 to 1941 to 1985 always as the same person living her life in difficult times. Totally excellent books.
And finally, I've just started reading Broken River by J. Robert Lennon, and I was hooked by page one.
PS I was thinking of buying a small, small car for zipping around town. And I was thinking how nice it would be to be sold a small, small car for zipping around town by the salespeople at Lexus. They are so accommodating and pleasant. Then again, $$$$$.
A colorful day...
I learned really interesting things yesterday from BookTV, and I thought to myself, "Self, you should write those down. Nah, I'll wait till tomorrow."
But now, I can't remember what they were. Good intentions...
But wait. I just remembered. Hurray.
great, great grandfather to Michael Boulware Moore of South Carolina.
Robert Smalls lived from 1839 to 1915 (aged 75). He was a leader of leaders and could have easily been lost to history if not for the author's efforts to document his life and achievements. The author was Cate Lineberry and the book is Be Free or Die. The event took place at Politics and Prose Bookstore in DC on July 10, 2017. It was really great. And the place was packed.
I wonder if Brian Lamb is aware of the contributions he's made to the book world. I suspect not. I think he keeps too busy to reflect too much on the gift of books that he's given us. But maybe not. Maybe he's aware of how great BookTV is. Plus, the website and its searching capability are second to none. Thank you, Mr. Lamb.

This week has flown by. Karl Ove Knausgaard has a new book out, and Kathy Bates has a new Netflix series.
Karl Ove never stops writing. I think he should write a Netflix series for Kathy. Two great talents telling stories. I bet it would be a hit series.
I was listening to a conversation about the concept of Character Quotient, which is tangentially related to Intelligent Quotient and Emotional Quotient.
Because the best scholarship defines those kinds of measurements as highly susceptible to situation (situational dependency), I won't worry too much about them.
What else? Might try the Elena Ferrante books again. Rave reviews. I tried the first one, but it didn't take. Maybe I'll give them another go.
Or better yet…maybe I'll reread Where'd You Go, Bernadette?
What to read next...
Today marks the day I finished reading The First Fifteen Lives of Harry August by Claire North/Catherine North.
How Claire invented this character and this book is a mystery. A miracle of a mystery.
It's a book of morality supported by science, philosophy, religion, history, and geography. In the end, it concludes (for now) in a way that is a relief.
Also at the end of the book, the publisher has included a list of rather straight-jacketed questions for discussion. The questions were so plodding that I am now assigning myself the task of Forgetting them so that the magic of the book will stay with me.
It's easy to believe that if I could live forever by repeating life over and over, I would engage in "putting things right that once went wrong," which is something Harry consciously chose not to do except for keeping track of Victor.
If I were in a position to right wrongs, I would first have to consult with the Dalai Lama, Karen Armstrong, Noam Chomsky, Malala Yousafzai, Jimmy Carter, Lawrence Wright, H.W. Brands, Douglas Brinkley, Walter Cronkite, Jared Diamond, E. O. Wilson, Janet Yellen, John Lewis, Angela Merkel, Arundhati Roy, and RBG. To start.